Our Private Experiences…
Didn't find what you are looking for in our adventures ? Take a look at our amazing experiences in Puerto Escondido ! Romantic picnics, paintball, surf, mezcal tasting, traditional food class & more…
I remember the first time I set foot in Puerto Escondido, bewildered by its stunning beaches and vibrant culture. I was incredibly excited about my new adventure in this Mexican paradise. But it was the allure of horseback riding along

If you've been dreaming of the perfect couple's plan: hot springs in Puerto Escondido, then prepare to be swept off your feet. Picture this - you and your partner, hand in hand, following the gentle echo of a cascading waterfall

If you dream of a peaceful retreat on the Mexican Pacific coast, the Hotel Escondido in Puerto Escondido is where your dreams come true. This renowned establishment embodies the natural charm of the region while offering top-notch amenities and a
An important part of every trip involves knowing the tourist attractions of the place.
Puerto Escondido is a natural paradise and as such, it has different activities that you can do.
Tours are a good way to get into the richness of the place. You will also be able to know its ecosystems, its flora and fauna, its main activities and the local culture.
In this section you will find information on the different tours that, together with our local partners, we have selected for you.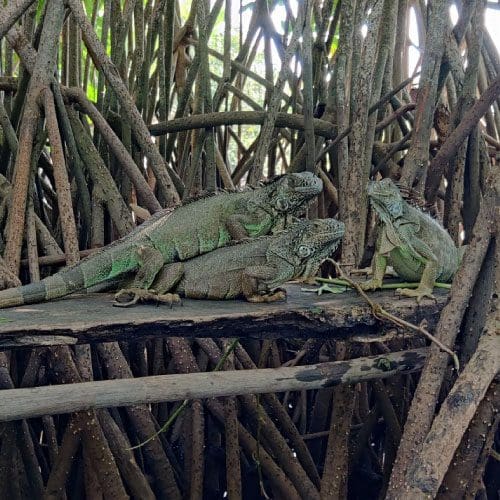 Wildlife oriented tours
If you are looking forward to discovering the wildlife of Puerto Escondido, we recommend the following:
Embark on our whale watching or a dolphins tour, to have a broader look at Puerto Escondido's marine life. You can see humpback whales from November to March, and dolphins all year long. If you prefer to see Puerto Escondido's wildlife on earth, then you should opt for the  turtle release, crocodiles watching, and bird watching tours.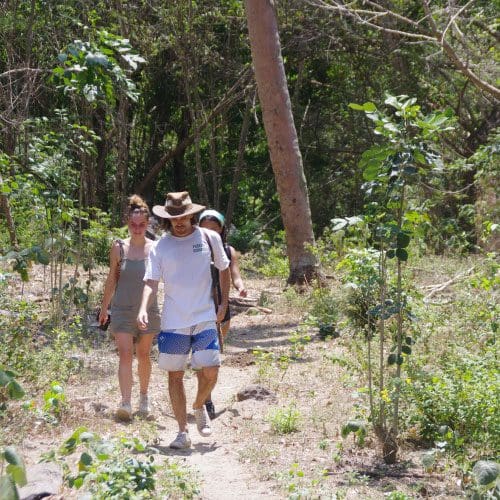 Sports oriented tours
If you have an athletic spirit, looking for adventures where you interact directly with nature, we recommend going either on a hot springs hike, a horseback riding tour, or a sport fishing trip. On these trips, you will also have the opportunity to discover the wildlife of the area, by exercising at the same time.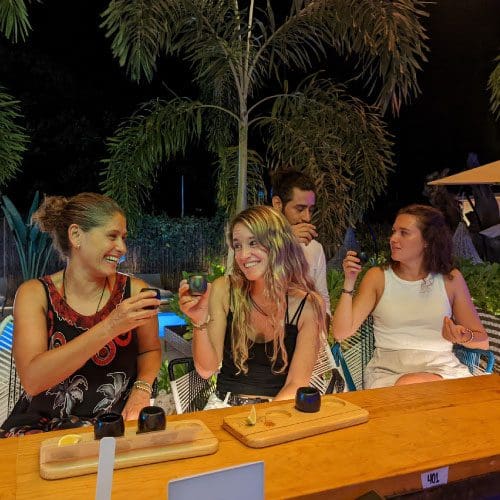 Culture oriented tours
If you are looking to learn about the Mexican culture, and more precisely the Oaxacan culture, you might have a look at our Mezcal tasting tour, our salsa and mezcal tour, or our traditional food tour. These activities are perfect if you want to learn things by having fun.
To conclude, we offer different tours depending on your tastes, your time and your budget. We think that participating in these adventures is the best way to visit Puerto Escondido in depth and learn about the local culture. Do not hesitate getting in touch with us if you have any questions, we will be happy to help. We wish you the best trip in Puerto Escondido, the Mexican paradise.