Bachelorette party
$MXN2700
per person
If you are visiting Puerto Escondido with your friends or you are already here and want to have an unforgettable bachelorette party, just contact us, we will organize your 100% personalized bachelorette party! During your bachelorette party you will appreciate the most beautiful views of the sunsets on the beaches of Puerto Escondido, Oaxaca, we know the best places in town!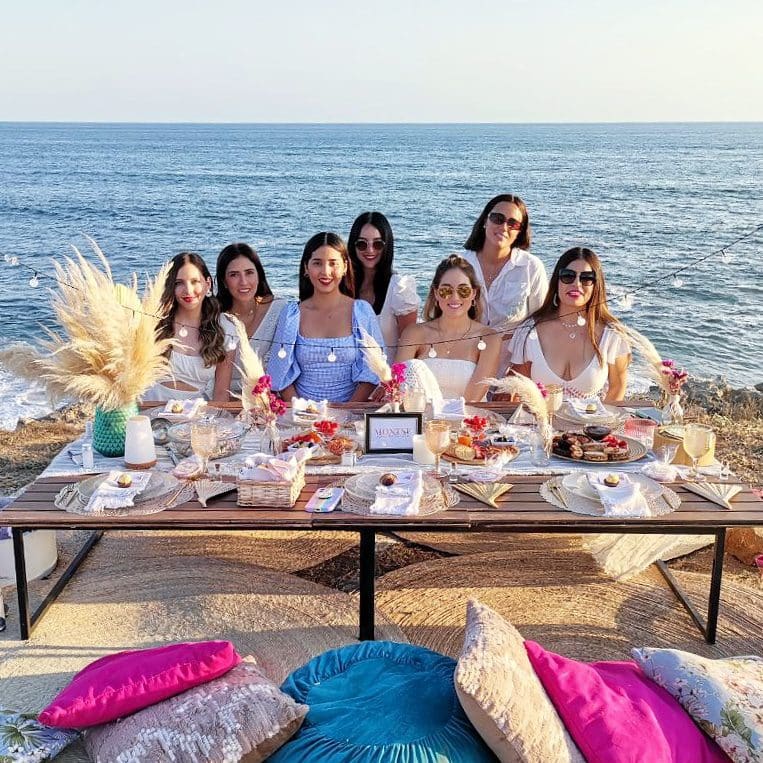 Insta Bride
$2700 MXN until 3 people
then $850 MXN per extra people
blankets, cushions, low tables, complete tableware.
Flowers, lights and candles for decoration.
Team Bride cookies.
Cell phone photos.
Frame with phrase or gift box of good wishes.
"I DO" Crew
$4500 MXN until 3 people
$1350 MXN por persona a partir de 4
Everything included in the Insta Bride
Cheese and cold meats platter (or cones).
Main course: Fish ceviche.
Cake of your choice.
Wine and natural water
Gin Bar or Mezcalitas - add to your favorite package
$3500 MXN hasta 3 personas
then $800 MXN per extra people
Tanqueray Gin (1 bottle for every 3 people)
Mixers bar
Bar of 3 flavors to choose from
Ice
Natural water
Reserva ahora con WhatsApp !
Chat with us on Whatsapp
to arrange your
bachelorette party
. We'll provide you with all the details and informations in order to
realize your booking in full confidence
. We will be happy to answer to any of your questions.