Dolphins watching
$MXN850
per person
Embark on a boat with local fishermen at sunrise to discover Puerto Escondido's marine life. You will have the opportunity to see turtles, rays, dolphins, killer whales, and whales.
On this 3 hour trip in the ocean, you will have the opportunity to see hundreds of dolphins, swimming by the boat, jumping and flipping next to it ! Indeed, the most common species that you can find on Puerto Escondido's coastline are the spinners and spotted bottlenose dolphins, which are known for their acrobatic jumps and their big size. The more adventurous ones will have the opportunity to swim with them using the snorkeling equipment provided by the captain, always respecting the security measures.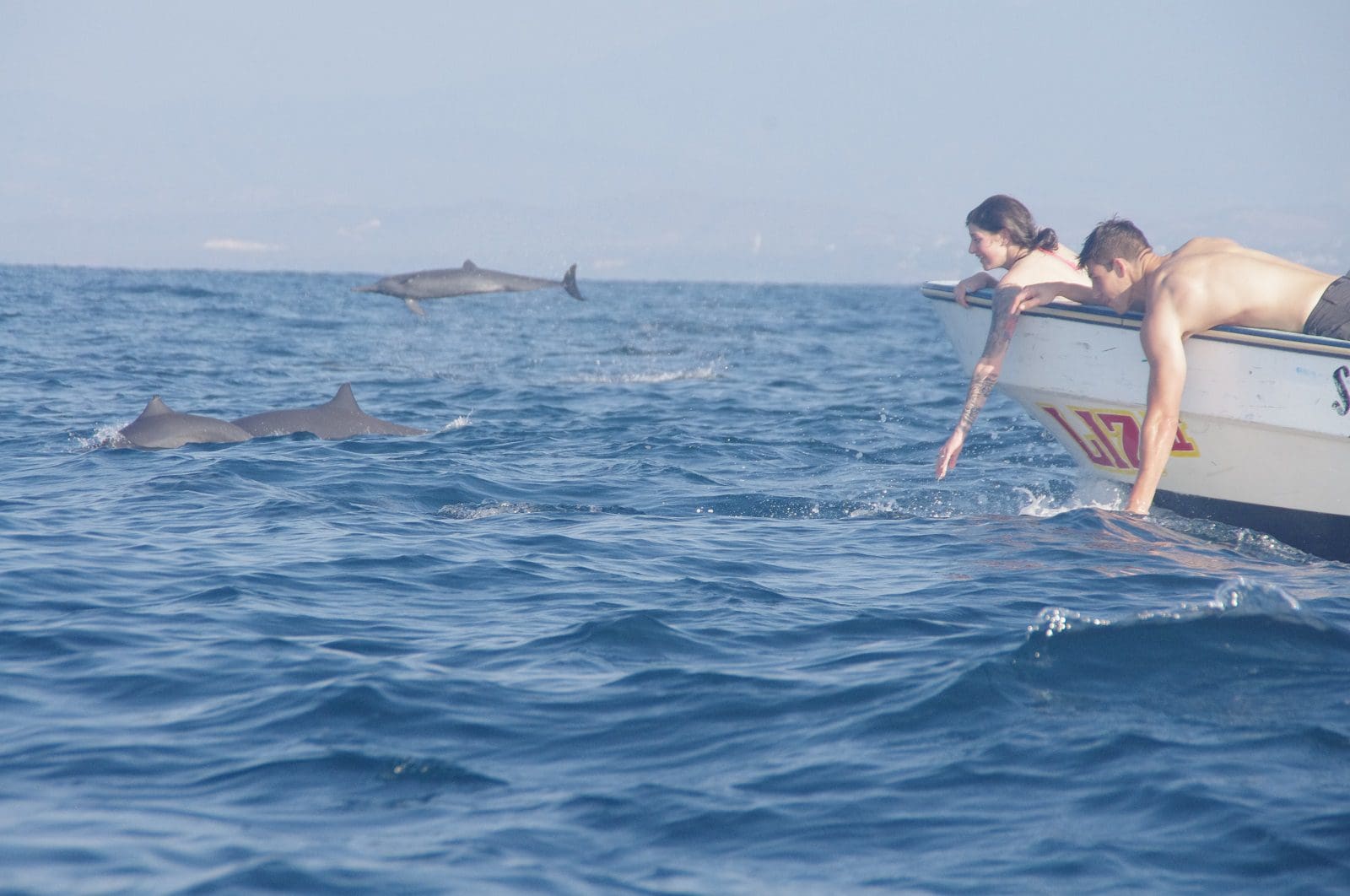 On your search for the dolphins, you will also benefit from an amazing view on Puerto Escondido's coast, and learn about its different bays & beaches that you will discover from shore. On top of that, you will watch and learn about the whole marine ecosystem of the Oaxacan coast, which includes a lot of species ! Green turtles, manta rays, sting rays, seabirds, flying fishes, killer whales, and many more.
From November to March, you will also have a high probability to watch humpback whales on the way, accompanied by their newborns ! (The best months for whale watching are December, January, February). All our boats are equipped with seats, roofs (shade), and life jackets. Each boat has a maximum capacity of 10 people.
 40€ / $40 USD
Departure

Pick up at the location of your choice

Departure Time

7 AM

Return Time

10 AM

Included

Personal Guide

Transportation/Car

Not Included

Drinks

GoPro Videos

Meals

One funny gift

Photo shooting
Book now using WhatsApp !
Chat with us on Whatsapp
to arrange your
dolphins trip
. We'll provide you with all the details and informations in order to
realize your booking in full confidence
. We will be happy to answer to any of your questions. In case of a
cancelation, please advise us 24 hours before
the beggining of the tour.
Check availabilities