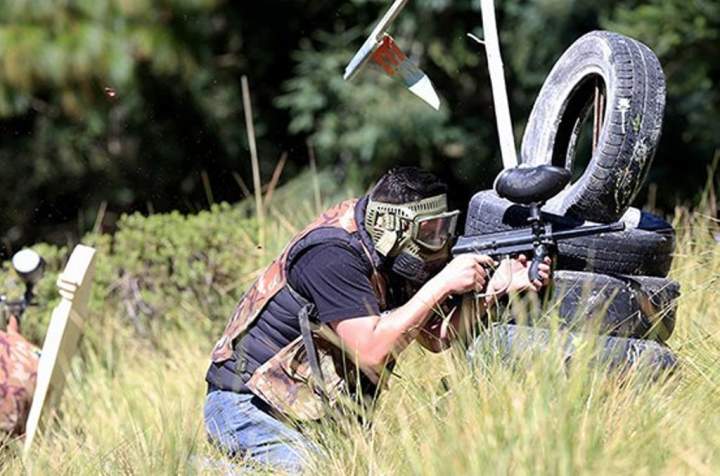 Paintball in Puerto Escondido
Have you ever played the most fun strategy game?
Paintball or gotcha is a complex tactical game in which participants use paintball guns to shoot balls of paint at members of the other team. The rules indicate that players hit by paintballs are eliminated from the game, either temporarily or permanently, depending on the modality.
Paintball began as a hunting game between two friends in the woods of Henniker, New Hampshire, around the middle of the 20th century. But over the years, it has become more and more popular in every country in the world. .
One of the main attractions of this team strategy game is the context in which it takes place. In general, paintball fields are usually located in strategically selected places due to their proximity to tourist centers or natural attractions. Being outdoor, open spaces, it is important that they are spacious and have intrinsic characteristics that make them interesting places to explore.
Thus, Puerto Escondido is not excluded from hosting one of the main gotcha paintball fields in the area. Located within the Paraíso Tourist Center, is this ample space for fun and recreation. The tourist center is located just 10 minutes from the center of Puerto Escondido, in the direction of La Unión. Getting there is quite simple. You can rent your own vehicle and go to the field or hire the paintball tour that picks you up from your place of accommodation and takes you and your team to the field of play. And so you don't have to worry about anything!
The space has an area of ​​more than 1,250 square meters to explore, hide, attack and be attacked! A whole ocean of possibilities. Upon arrival at the place, each person will be given the necessary equipment, along with paintballs, guns and uniform to be able to live the experience 100 percent. The game area is equipped with different obstacles and elements that make the game much more fun: old cars, scraps of wood and lots of nature.
Have you ever imagined visiting paradise and doing all kinds of risky and adventurous activities? Well, Puerto Escondido is the ideal place for this to happen. We recommend putting together a fun and adventurous team that will follow you in all your crazy ideas to enjoy the paradise of the Oaxacan coast in the best way.
Also, after having the best time laughing and playing with friends, you can continue enjoying the Tourist Center with the other activities it has to offer. Or, choose to relax with fresh chelas in any of the paradisiacal beaches of Puerto Escondido. Remember that the moment of sunset is sacred, so we recommend you to be free for that time and thus be able to close a day of adventure and pure success, in the best way.