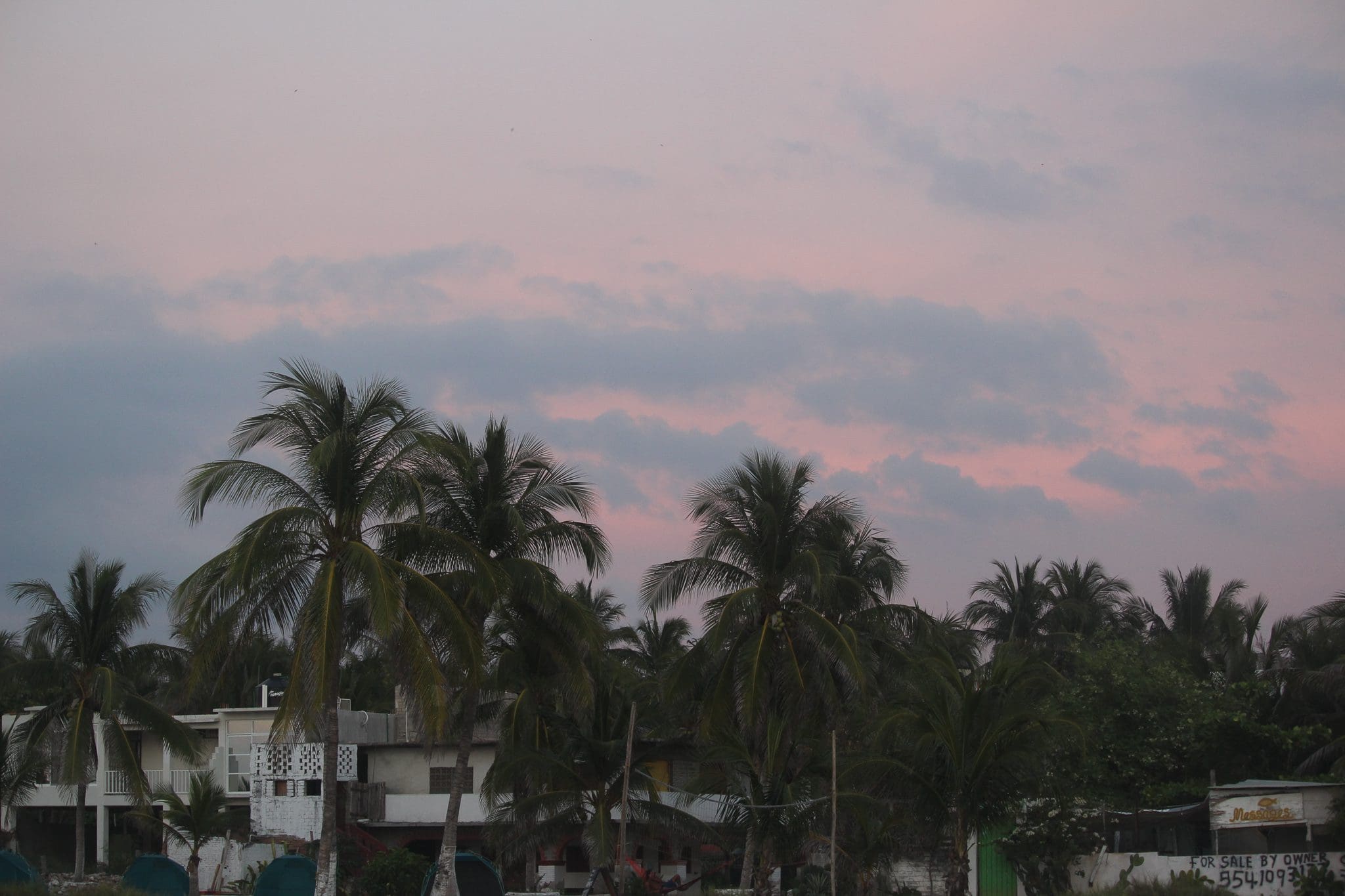 How to move in Puerto Escondido
Knowing well the options available when moving around in a new destination is essential to make the most of the time in each place.
It is not always easy to find information about transportation and the best ways to get around tourist destinations. Many times we decide to visit places that are out of the ordinary and represent a little more complexity. But that doesn't stop people from knowing them.
That is why in this article we want to provide you with the necessary information about the different ways to move within the magical Puerto Escondido.
As we discussed in other articles on this blog, although Puerto Escondido is a small place compared to other popular tourist destinations, it presents some long distances not suitable for walking.
In order for your experience of this surfing paradise to be better used, we recommend that you know well the options you have to move around.
As always, depending on the time and budget you have, you can choose the option that best suits you.
---
First of all, you will find the lowest budget option, which is to get around using local transport. Puerto Escondido does not have public transportation services provided by the state but you can find inexpensive options to get around.
Within the local transport we can highlight las pasajeras and the shared taxis or colectivos.
Las pasajeras are vans that make a specific route indicated on the front of the vehicle. There are different routes and for this, different pasajeras. You can stop them where it best suits you within that route, as well as descend when you want by ringing the bell that is located in the passenger seats.
There are also taxis colectivos or shared taxis that are cars with specific routes but that are shared, in which a maximum of 4 people enter. They are a little less economical than the pasajeras but still they are considerably cheaper than the rest of the options.
These options are usually the cheapest and also allow a more authentic experience of the place since they are the chosen ones among the local inhabitants.
However, because they have specific routes, generally if you want to go to remote beaches or tourist places, you will have to take more than one transport or combine it with other options.
---
Another of the most frequent ways to get around Puerto Escondido are traditional taxis. With the taxi you can get anywhere you want within the town. You will find that taxis abound and you will never have to wait long to get one.
Being a private service, the budget is higher but you can always share it with people you know and that way, spread the expenses.
Also, if you are looking to make the transfer cheaper, you can combine local transport with a shorter-distance taxi.
Taxis have some fixed rates but it is common for them to charge differently to go to the same place (depending on the time, the day and what the driver says). Therefore, it is recommended that you inform yourself the normal cost to go to the place you choose and try to negotiate with the driver that price so that it does not go out of the normal.
Now, if you know how to drive and have a slightly higher budget, there are other options that involve vehicle rental.
On the one hand, and within the most popular, we highlight the rental of motorcycles or scooters (commonly known). Renting a scooter is much cheaper than renting a car and is perfect for getting around the different beaches and surroundings of Puerto Escondido. You will see that it is one of the most popular options since scooters are common on all the streets of this beautiful place.
The advantage of owning your own scooter is the freedom to venture onto unfamiliar roads and access places that would otherwise be impossible to know.
There are many scooter rental options. From private agencies to hostels or individuals, you will find "scooter rental" signs in more than one corner.
Although prices may vary depending on the area where you choose to rent your scooter, in general there are fairly affordable fixed rates to enjoy a day on the road, wind and adventure.
---
Finally, and the most classic way to move within a place is car rental. Although it is not so common and it is clearly the least economical option, if your idea is to base in Puerto Escondido and visit nearby towns or go to visit the mountains, the car is usually the most recommended option.
As in most tourist destinations, you can rent your car at the airport, or you can also do it in one of the agencies that are in the center. As it is not the most popular option, we recommend that you try to find out online prior to your trip, the best options that fit your times.
---
Either in local transport (buses or taxis), or renting your own mobility (car or scooter), Puerto Escondido offers different options that fit your needs and budget so that you do not leave any corner of this dream place without visiting.