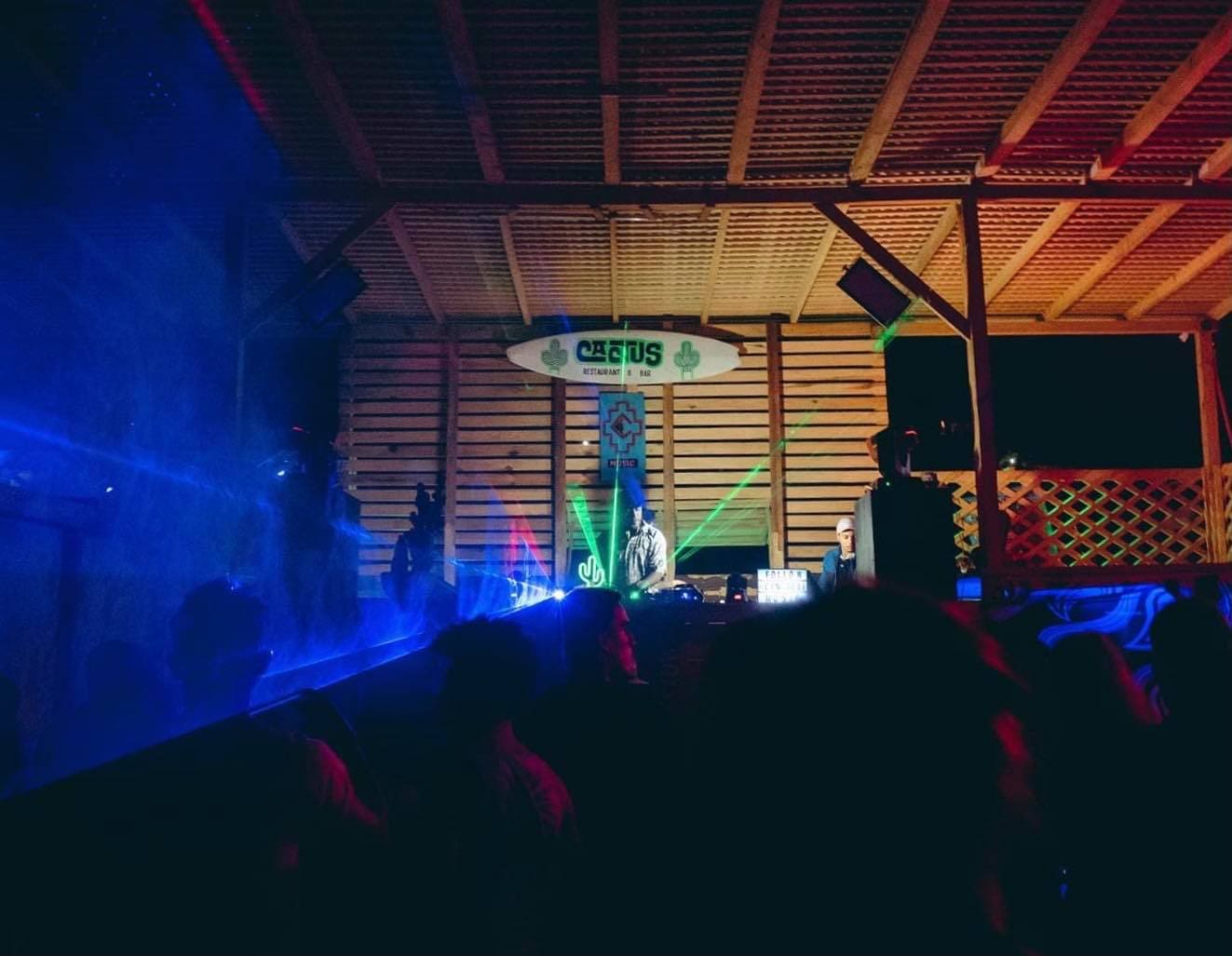 Nightlife in Puerto Escondido
If we think of a warm and chill place to go on vacation and relax, surely we also think of the nightlife that the place has to offer. Whether you are looking for a quiet bar, a night of live music or a true party in nature, Puerto Escondido offers options for all tastes.
Being a tourist destination that attracts people from all over the world, it is normal to find that there are more and more night options to go out at night. Although you can find varied offers to enjoy the hot nights of the Puerto, without a doubt, the ones that stands out the most are techno parties. With more and more followers and more options, Puerto Escondido has been positioning itself as a reference place to dance to the rhythm of electronic music.
Among the main options, we find:
A gem of Zicatela: the place where you can dance and it has a tree house. Perfectly blending in with the environment, Mar and wana is a place known for its excellent gastronomic and cocktail offerings. In addition, it maintains the status of national and international djs who come to delight their guests to the rhythm of techno. Ideal to enjoy a good meal and warm up with a few dance steps.
Located on Zicatela beach, away from the residential area and on the seafront, is Cactus Beach Club. A simple and rustic place that blends in perfectly with the beach landscape. Cactus began as a small space that offers restaurant and bar service and has become, in recent times, one of the reference places when choosing to go out to dance electronic music. Their parties start after midnight and generally a cover is charged to gain access. They usually have artists of recognized national name. And it is characterized by the tech house / techno style. Ideal to start the night listening to good music dancing barefoot feeling the sand under your feet.
Strategically located right in front of Cactus, is Piedra de la Iguana, a place characterized by having a giant stone in the middle of the space. A very spectacular image! The stage is arranged around this stone and many times there are those who choose to observe from above, the track and the people in their fun. This place opens its doors when Cactus closes (everything perfectly thought out), and offers, by the hand of national artists, its music to dance until dawn. The perfect combo: cactus + la piedra + sunrise on the beach.
Just over a year ago, a local producer started hosting private parties in secret places (usually surrounded by nature). These parties are called sin censura and they are the jewel of Puerto Escondido. Their productions have an unparalleled display: live performance, costumes, dances, fire shows, food, drinks and several dancefloors with different musical styles to taste. Sin censura offers the full combo. Their parties do not take place periodically so you have to be attentive to the next dates so as not to miss out on this sensory experience.
For many people who decide to go on a trip, whether for a short or long period of time, it is important to have information on places to go dancing, having fun and meeting new people. In Puerto Escondido you can find options that best suit your tastes and needs, but remember that if you want techno you just have to decide to dance.