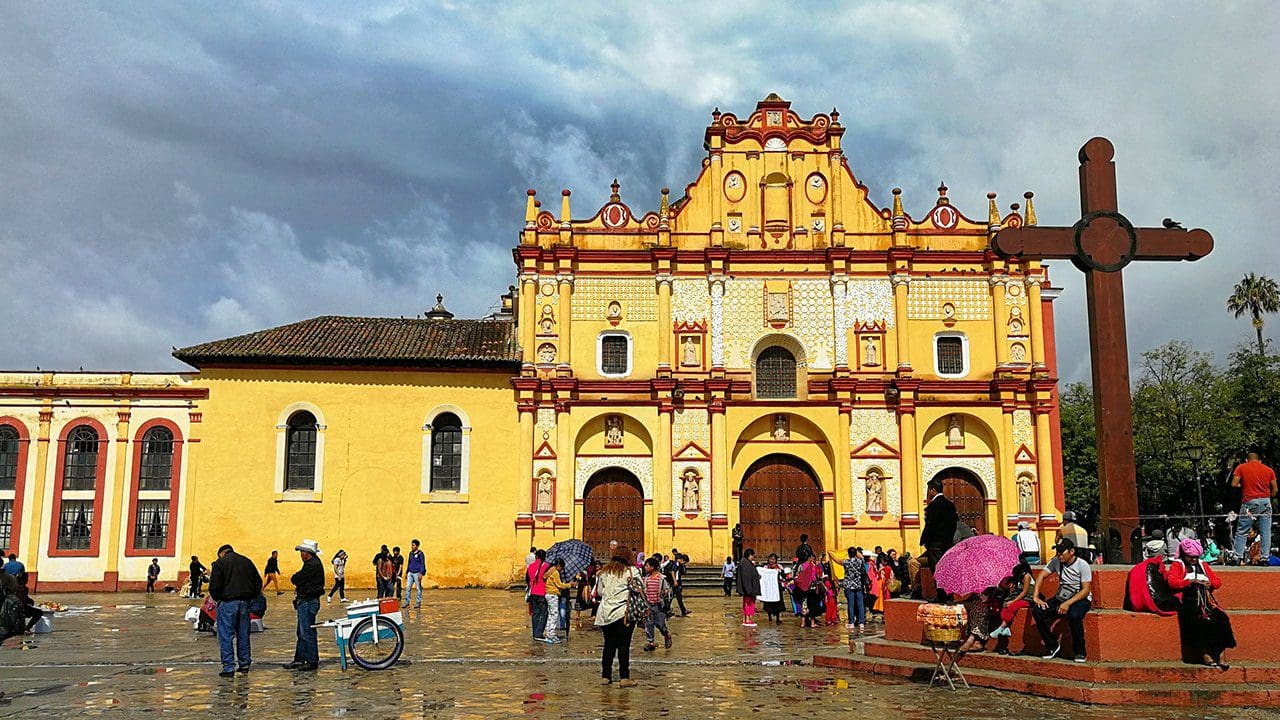 How to go from Puerto Escondido to San Cristobal de Las Casas
Although Puerto Escondido is one of the most chosen destinations in recent years, it is not the only place worth visiting in Mexico. This incredible country has a lot to offer: different climates, different landscapes and different cultures. Beach, mountain, desert, it has it all! What better way then than to make the most of your trip and get to know other areas of this beautiful country?
If you decide to start your trip in Puerto Escondido to relax at the beach, you can then choose a destination like San Cristóbal de las Casas, in the State of Chiapas, to continue your journey and alternate landscapes.
San Cristóbal de las Casas is located 623 km from Puerto Escondido. It is a different state, it is the last state of Mexico located in the south west zone. Although you can also find beach destinations in the state of Chiapas, its main attractions include waterfalls, lakes, mountains and, the very picturesque: San Cristóbal de las Casas.
Located in a valley, 2,200 meters above sea level, is this colonial magical town. Temperatures in the region are usually temperate and have very abundant rains in summer and sporadic in winter. The mountains that surround the city are covered with coniferous forests and cloud forests.
The town is characterized by its colorful houses, its street art and the abundant cultural life that adorns it: wherever you walk in San Cristóbal, you will find art in the form of music, crafts, dances, etc. An entire experience!
In addition, the state of Chiapas is one of the cheapest states in Mexico, which is why it is presented as an interesting destination to explore. Many travelers from different parts of the world have chosen to settle in San Cristóbal and that gives the town a very enriching multicultural tinge.
Now, how to go from Puerto Escondido to San Cristóbal then?
As always, there are options for all tastes and budgets:
The most popular option: bus
Traveling by bus is always the most chosen option and also the cheapest. In this case, in addition, if you book your ticket in advance online, you can get significant discounts. The bus takes approximately 13 hours, and it is advisable to take it at night to sleep. The first bus leaves at 6:30 p.m. and the last one at 9:30 p.m. There is no catering service, so it is recommended to bring your own food. Remember that due to contingency, the use of face masks is mandatory throughout the trip, don't forget!
The most independent option: car
If you like adventure, traveling unknown routes for several hours and being able to musicalize each section of the journey, then you can choose to rent a car and move at your own pace. It will take around 9 hours but you can also choose to stop in other towns along the way to get to know different places.
The fastest option: plane
If you have little time and a big budget, then traveling by plane will save you time that you can use to enjoy the magical San Cristóbal even more. You should look for flights to Tuxtla, which is the capital of the State of Chiapas. From there you can take a private taxi or a bus that will take you to San Cristóbal. The whole journey takes about 6 hours, it depends on the flight options you find.
Whichever option you decide to take to go from Puerto Escondido to San Cristóbal de las Casas, we hope this article has helped you to embark on new routes and continue enjoying magical Mexico.