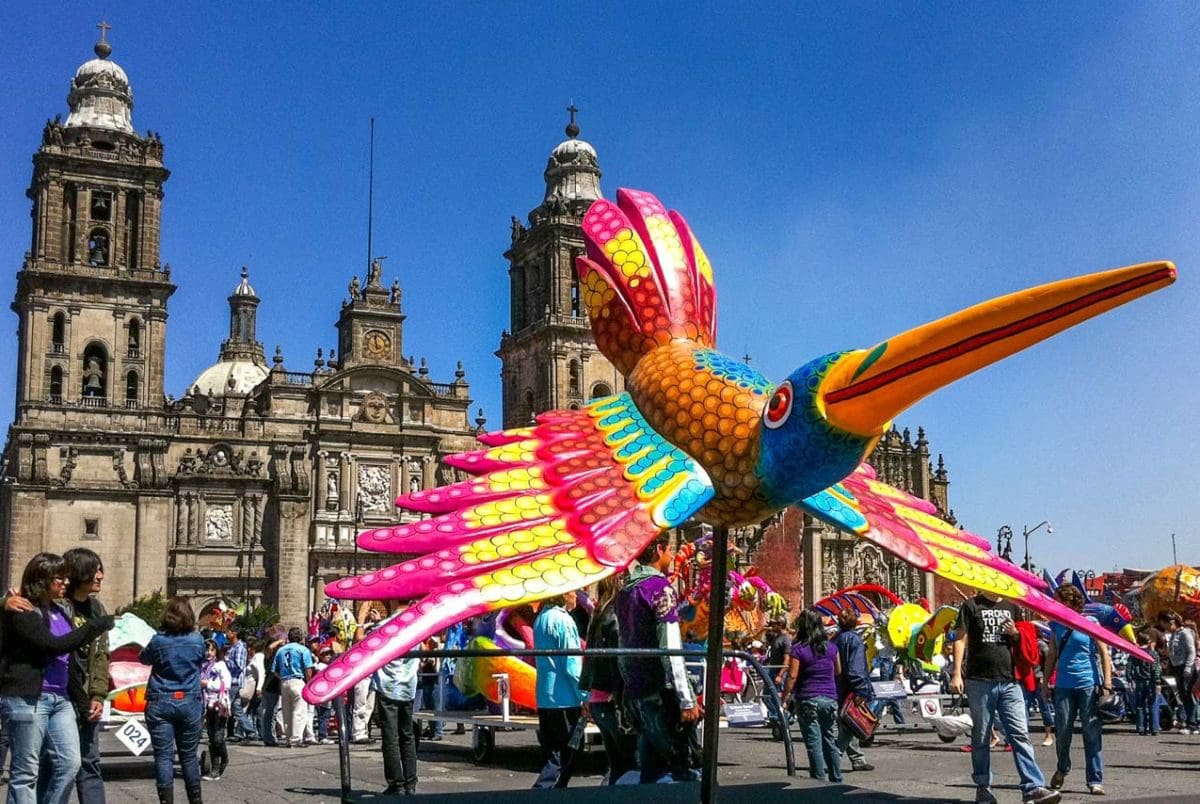 How to go from Puerto Escondido to Oaxaca
Puerto Escondido is a Pacific coastal town in the state of Oaxaca, Mexico. There are thirty-one states in Mexico, and Oaxaca is one of them. Its capital and main city is Oaxaca de Juárez, located in the southwestern region of the country. Its name comes from Nahuatl and means "at the tip of the huaje".
The city of Oaxaca is one of the most traditionals in Mexico. It is known for its peculiar colonial style and for its constructions (many of them, made of volcanic stone). In addition, it is one of the main tourist destinations to experience the celebration of the Day of the Dead (November 1 and 2). Visitors from all over the world flock to the capital of the Oaxacan state to enjoy the incredible display of this celebration. Costumes, parades, flowers and many altars decorate the city to celebrate the lives of people who are no longer there. A show worth experiencing if you are in the country during those dates.
Street art is also one of the main attractions of the city, reflected in murals, walls, roads and venues. It is interesting to get lost in the streets of Oaxaca and appreciate the different forms of street art that adorn the city.
If you plan to visit Puerto Escondido, it is a good opportunity to take advantage of the proximity to this picturesque city to take a few days and visit Oaxaca de Juárez.
How to go from Puerto Escondido to Oaxaca?
Although the distance between both towns is not much (254 kilometers), being a road between mountains, it can take quite a few hours. Therefore, it is advisable to inform yourself well about the different ways you have to get to know this destination.
The fastest and without dizziness: take a flight
Puerto Escondido has its own airport, which enables many air routes, one of which is the route to the city of Oaxaca. Although it is not the most economical option, it is a widely used option since you can avoid the dizziness produced by the winding roads of the land route. Not a minor detail: reserve your space in advance because, being a small route, it does not present many options for schedules. Estimated flight time is 45 minutes.
The most adventurous and independent: rent a car
The option of renting your own vehicle is always convenient since you do not depend on anyone other than yourself to manage your schedules, times and routes. As I mentioned before, the distance in kilometers is not much (254 kilometers) but being a road between mountains, the road requires paying close attention and carrying a speed much lower than it can be on a straight road. Estimated travel time by car is 4 hours. You can check car rental options in Puerto Escondido to anticipate your trip.
The most economical and used: take a bus
The most popular among the options mentioned is taking a bus from Puerto Escondido to Oaxaca City. Being a busy tourist route, the options for schedules and days are varied and if you book your ticket online, you can get good discounts. That is why many backpackers decide to opt for the bus trip because it is cheap and they have time to travel. The estimated travel time is 10 and a half hours.
The least used but the most useful: take a taxi
Finally, another little-used but useful alternative to consider is taking a taxi. You may want to book your trip with little anticipation on high season dates or if you gather several people and the budget is close to that of taking a bus, then taking a taxi will be a good option to consider. The estimated route time is 4 hours.
Whichever option you decide to choose to go from Puerto Escondido to Oaxaca and enjoy the state capital, always remember to have the necessary information to be able to enjoy your trip in the best possible way.