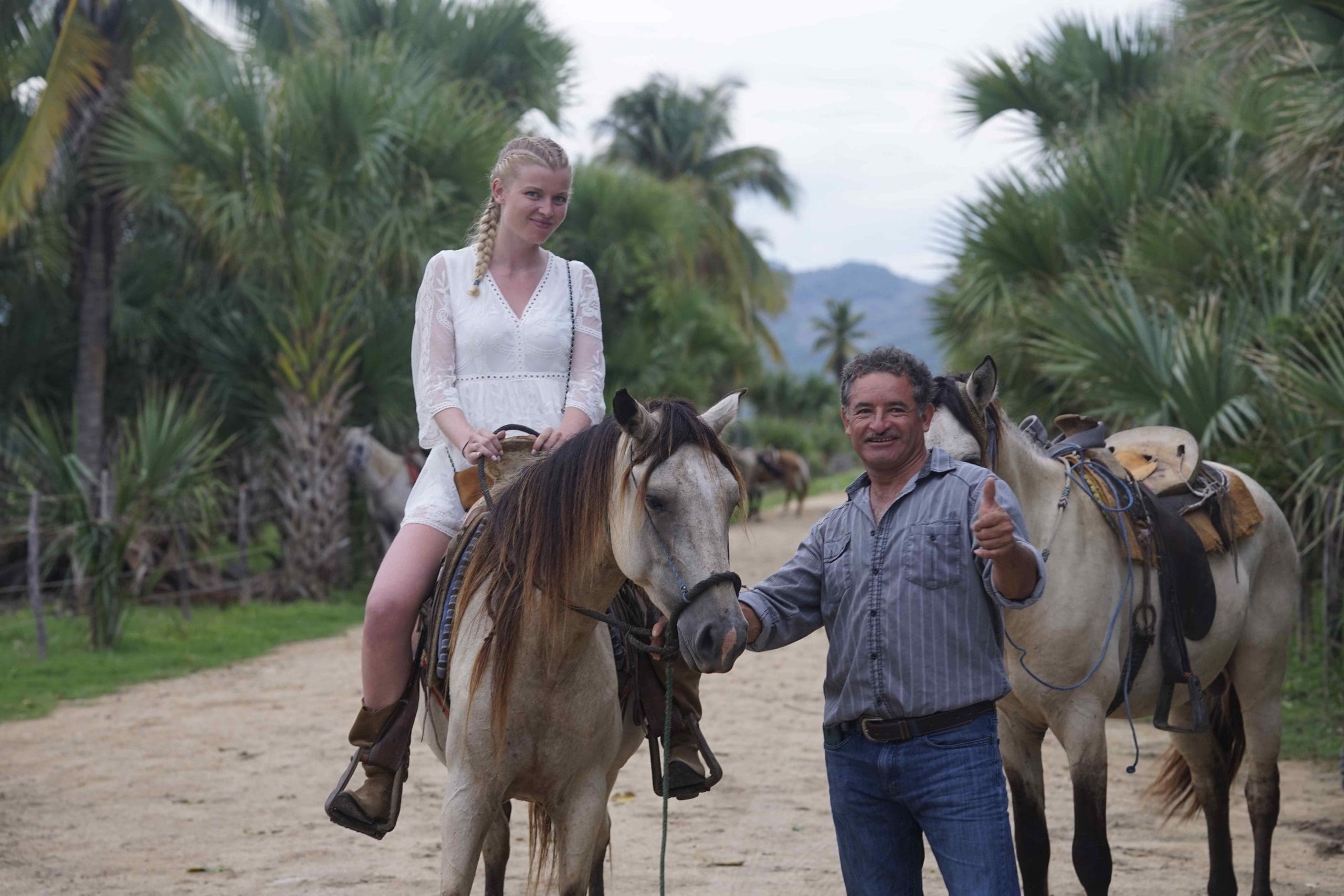 Horseback riding in Puerto Escondido
Puerto Escondido is one of the most tourist destinations in the State of Oaxaca in Mexico. It is known mainly for its paradisiacal beaches and the quality of the waves for surfing. Many surfers from all over the world flock to this small coastal town, in search of the biggest waves to practice this challenging sport.
But Puerto Escondido doesn't offer options for surfers only. It also has a wide variety of activities to offer that you can do during your vacations or days off. From quiet beaches, with calm waters for swimming, to long walks among its streets of abundant vegetation, or trails that border the sea.
In addition to the sea, sand and palm trees, in this part of the Oaxacan coast you can also find rivers, streams and lagoons. More precisely, we will talk here about the Laguna de Manialtepec and some of the main activities that you can do in it.
The Manialtepec Lagoon is located just 16 km from the center of Puerto Escondido and is one of the most biodiverse places in the area. There you can go bird watching, water sports such as SUP or paddle surfing, night tours, observe bioluminescence, and take a horse ride.
CLICK HERE TO BOOK YOUR HORSE RIDING TRIP !
Horseback riding has been around since times that we can't even calculate. It is an ancient tradition and has many health benefits. It involves moving in nature, being outdoors, tuning in to the animal's times, observing the paths and surrendering to the proposed path.
In Puerto Escondido you can take a horseback ride that will take you to the Laguna de Manialtepec. The activity has a total duration of five hours where you will go on top of a horse, strolling along the Maize River. On the tour you will be able to appreciate corn, coconut, peanut and papaya plantations. In a completely wild environment, surrounded by virgin nature, you will feel part of the landscape and you will be able to know other less touristy areas of the popular Puerto Escondido.
At the end of the trail, you will reach one end of the Manialtepec Lagoon where a boat will be waiting for you to cross the Lagoon and also enjoy the biodiversity found there. Birds, mangroves and calm water will be the perfect setting to rest after the horse ride.
Finally, you will arrive at Puerto Suelo, the ideal place to enjoy a cool drink and an unparalleled sunset. A different activity and full of good anecdotes that will remain in your memory forever.
CLICK HERE TO BOOK YOUR HORSE RIDING TRIP !
Horseback riding is an activity that involves the use of animals, so it is important to know that your guide is a responsible person and that there is no mistreatment of the animal.
So now you know, if you visit Puerto Escondido and you like to get to know other less touristy spaces, enjoy exploring and activities that involve animals, you cannot miss taking the horseback ride to the Laguna de Manialtepec.