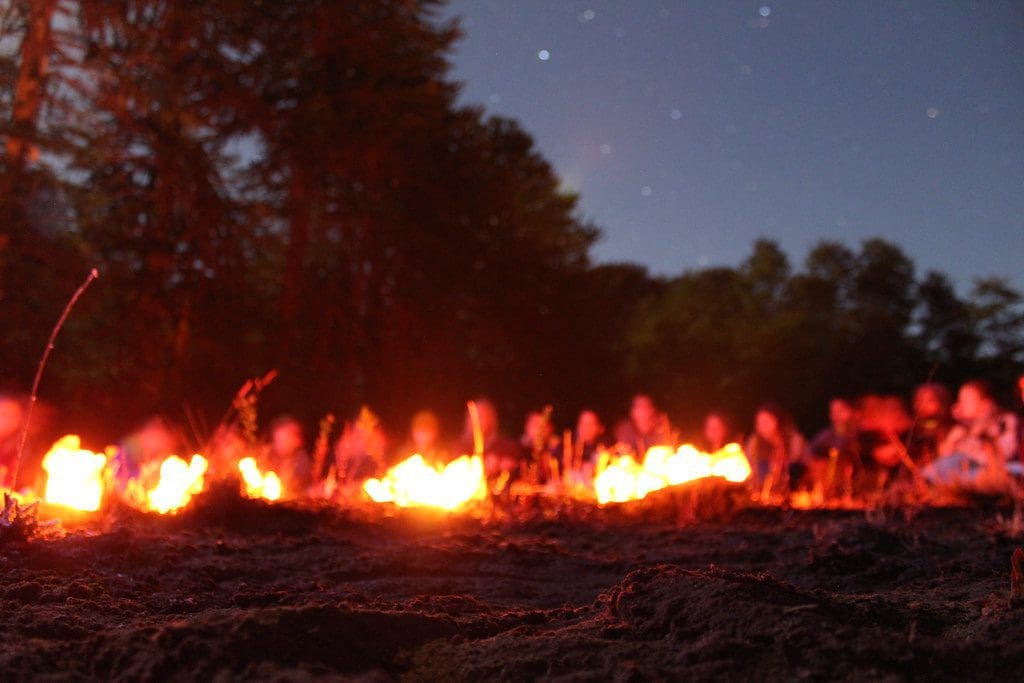 Lagoon campfire
The Manialtepec lagoon is one of the tourist attractions that has more activities to offer in Puerto Escondido.
It is a 15-kilometer coastal lagoon, located 18 kilometers from Puerto Escondido.
One of its main attractions resides in the characteristic that, at certain times of the year, the fresh water of the lagoon that comes from springs, meets the salty water of the sea.
Another particular phenomenon that attracts thousands of tourists each year is the presence of bioluminescence. That is, living beings that emit their own light and can be perceived at night with little light. It is a magical experience as it seems that you are swimming among the stars.
You can also do daytime activities like boating, kayaking or SUP yoga for example.
---
Various and for all tastes are the activities offered in the Laguna de Manialtepec. In this article we will tell you about the tour to make a campfire in the lagoon.
What could be more beautiful than saying goodbye to the sunset with a bonfire, stars, friends and good stories? If you are one of those who love nature and outdoor life, you cannot miss this tour.
---
The tour consists on a trip to the Lagoon and a welcome cocktail, to warm up. Then, there is a sightseeing of the lagoon to get to know its wildlife and appreciate the vegetation and animals that live there. Among the main animals that can be seen, a great presence of different types of birds stands out. In terms of vegetation, the main attraction definitely includes the mangroves. These typical trees from this area of ​​Mexico attract attention because their roots are submerged in the water. That's right, trees that are born in water! Quite a show to appreciate.
At the end of the walk through the Lagoon and after visiting all its corners, you will enjoy a magical sunset with colors that are reflected both in the water of the lagoon and in the sea, since the place chosen for this tour to see the sunset is at the mouth of the lagoon, where it meets the sea. A unique place where you can see both the landscape of the lagoon and the landscape of the sea.
Once located in that place strategically selected by the local guides who know the area best, the bonfire will be lightened up. Along with the fire, a delicious typical dinner with local flavors will be served, marshmallows to make the fire and live native music to connect with the environment.
---
A complete experience that allows not only to appreciate the attractions of the lagoon, but also to taste local food next to the fire and to the music, initiators of every magical moment.
A full connection with nature, incredible views, local food and a bonfire. You can't ask for anything more.

Kate, United States.