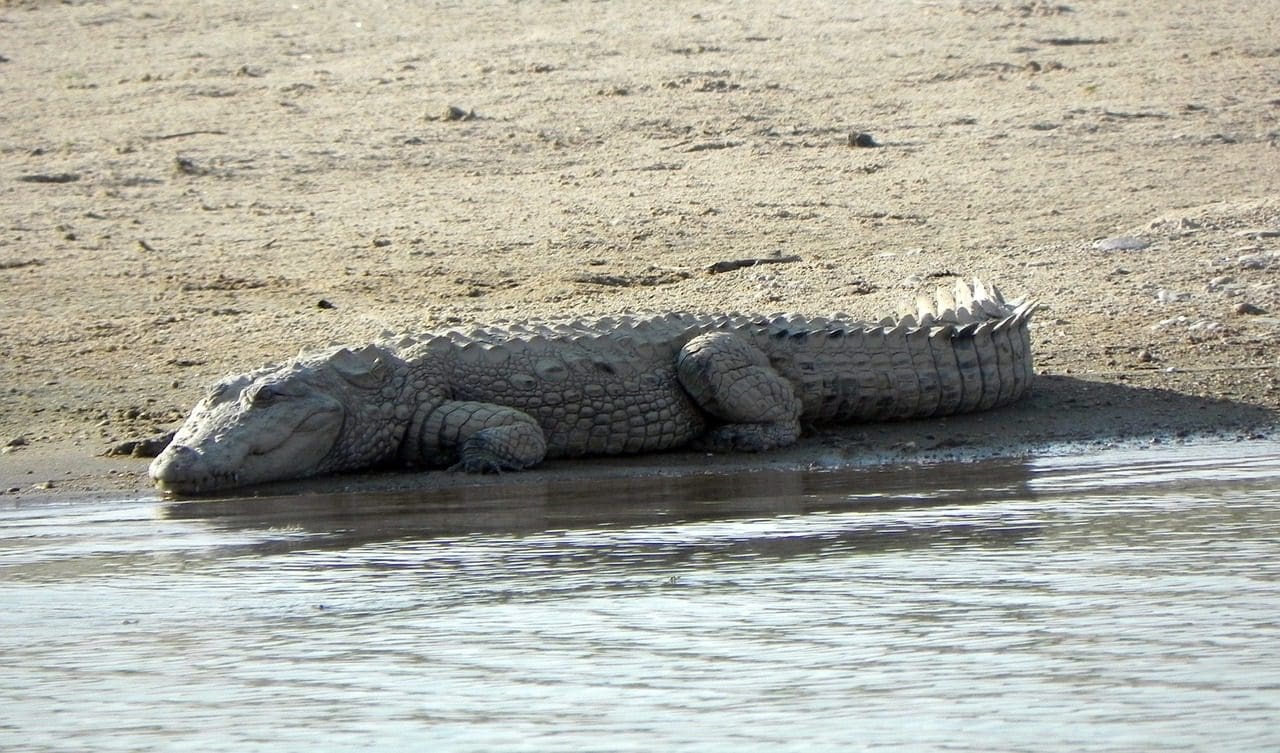 Crocodile watching
Did you know that crocodiles first appeared 55 million years ago? And they are still part of this shared world .
In the river of La Barra de Colotepec, 10 minutes from Puerto Escondido, in the State of Oaxaca, it is possible to observe them in their natural habitat.
These large semi-aquatic reptiles live in the tropical regions of Asia, America, Africa, and Australia. They are generally located in freshwater areas.
If you take the crocodile watching tour through the Barra de Colotepec in Puerto Escondido, you will be able to observe them and enjoy their fantastic movements and incredible skin.
---
La Barra de Colotepec is a community that belongs to the Municipality of Santa María Colotepec in the state of Oaxaca. Commonly, it is known as La Barra. It is only 10 minutes from Puerto Escondido. The proximity to the center of Puerto and the beach makes it a particular and interesting place to visit. Being bordered by a river that descends from the mountains towards the sea, La Barra offers different types of landscapes, vegetation and animals. For example, different species live there such as opossums, snakes, crocodiles, sea turtles; different species of birds; different species of trees such as sabinos, macuil, oak, mesquite, mangrove and tule. In addition, there are many restaurants and places with typical food that are worth coming to know and taste.
If you want to know another natural area near Puerto Escondido, it is definitely a good idea to visit La Barra de Colotepec.
---
The crocodile watching tour includes pickup at the location of your choice and lasts 2 hours. During that time, you will learn about how crocodiles live in that area, the projects and initiatives that protect these animals and you will be able to observe them interacting in their natural habitat.
It is very important to pay attention to the safety measures that the guide will be taking to avoid accidents. While crocodiles are not dangerous animals on their own, it is always best to keep a healthy distance to avoid disturbing them and not interfere with their daily life.
It must be remembered that crocodiles are endangered animals and that many people hunt them illegally to obtain their skins and sell them in black markets at huge prices. The community of La Barra wants to prevent this from happening and do an excellent job in conserving these enormous reptiles.
---
For this reason, it is very important that you carry out this activity with authorized people who know how to navigate inside La Barra and near the crocodiles. Tour guides will know the best way to get close to these animals and to take care of the environment without causing damage to natural ecosystems.
If you want to know how crocodiles live in nature and observe them, then do not hesitate to take the crocodile watching tour in La Barra de Colotepec.
Very nice to see the crocodiles in their natural habitat. Truly an exciting experience.

Sharon, U.K.