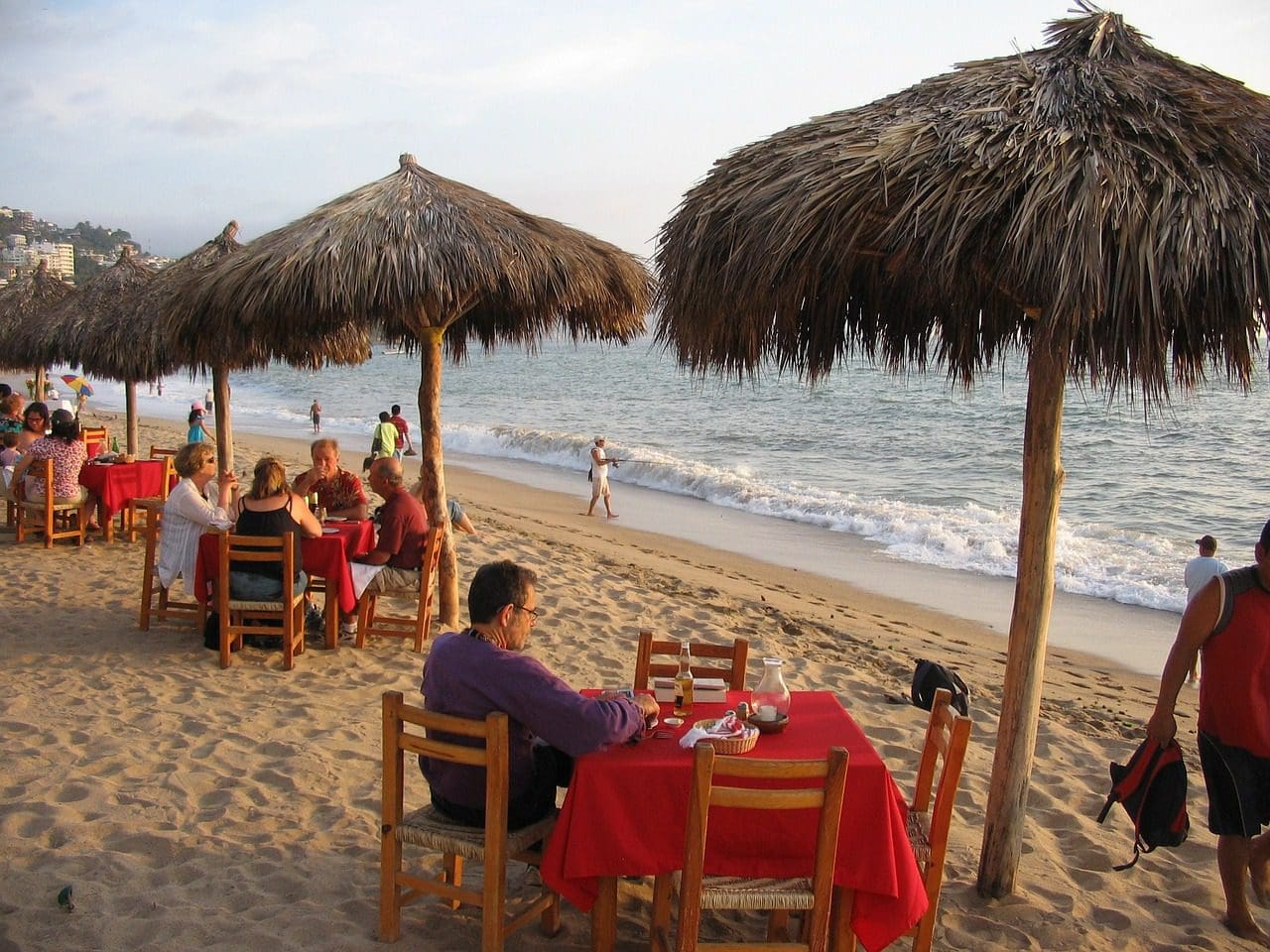 Top 10 restaurants in Puerto Escondido
Food occupies one of the main points to take into account when choosing a tourist destination to spend the holidays.
We all have to eat, and if we make eating a sensory experience that transcends us, much better!
In Puerto Escondido there are several and diverse options to choose from when it comes to eating. Elegant high-level restaurants, typical food places or rustic beach bars, you can find everything in this popular coastal town.
---
Here we select our top 10 restaurants to eat in Puerto Escondido.
Chicama
Undoubtedly one of the favorites by visitors to Puerto Escondido. Located in La Punta de Zicatela and with one of the best kitchens in the area, Chicama offers Peruvian cuisine with the best service and a joyful atmosphere. You will notice as you pass by there are people waiting outside every day. If you decide to go for some delicious Peruvian ceviches, we recommend you go early to reserve your place.
Lychee
Thai cuisine and one of the most experienced restaurants in La Punta, Lychee offers a varied menu with Asian food options, a welcoming environment and excellent service. If you are one of those who like very tasty food and a subdued atmosphere, don't miss this warm and tasty restaurant.
Caña Brava
Music and food: is there a better combination? This place, in addition to having a privileged terrace overlooking Zicatela beach, also offers evening entertainment on weekends. You can go to enjoy the sunset over the sea while having a few drinks and eating a delicious Mediterranean meal, and then take a few steps on the dance floor.
Punta Puerto
A classic on the beach of La Punta de Zicatela, with service every day, all day, Punta Puerto offers a varied menu of options for eating and drinking. Typical drinks on the sea, with sun loungers and umbrellas on the beach. If your intention is to spend a whole day at sea and enjoy delicious food and good drinks, be sure to visit this place.
Patio Savanna
Although it has only been open for a short time and not much is known yet, this exceptionally decorated patio with an incredible view is one of the most promising restaurants in the area. The chef of the place is a renowned cook and brings his best knowledge to serve delicious food that you will enjoy with good music and a very special atmosphere.
Turtle Bay Restaurant
Ranked in one of the best restaurants in Puerto Escondido, Turtle Bay is characterized by its freshness and elegance. With a variety of gourmet dishes, you can try different dishes and get a more complete experience of the food that this wonderful place offers. If you lean towards the known good, Turtle Bay is definitely your place.
Spirulina
Good, nice and cheap is what characterizes this restaurant located on Zicatela Beach. Spirulina is popular for being one of the best healthy options in the area. In addition, its prices are adjusted to the traveling budget and its natural environment well complements the total experience of the place.
Elephant garden
If you want to escape a bit of the tourist madness and feel in another place, the garden full of plants and hidden from the noise of the city, is the perfect place to relax and enjoy. Elephant has different food options and is characterized by the fusion of styles and flavors.
Almoraduz
If we think of signature Mexican cuisine, we think of Almoraduz. Located in the picturesque area of ​​Rinconada, this restaurant has a particular and interesting menu. We recommend you visit this place to try new things and enjoy the intensity of flavors that Almoraduz's food offers.
Pepes fish tacos
If we talk about local and inexpensive options, you can't stop eating the fish and seafood tacos from Pepes fish tacos. Located in Punta de Zicatela, preserving its simplicity and rusticity, this restaurant offers one of the best coconut-battered tacos in the area. A real delicacy!
---
Choosing only 10 restaurants among all the options and variants that exist in Puerto Escondido is not easy.
We hope that with this brief description of our selections, you can have information to make your own selection of the best restaurants in Puerto Escondido.