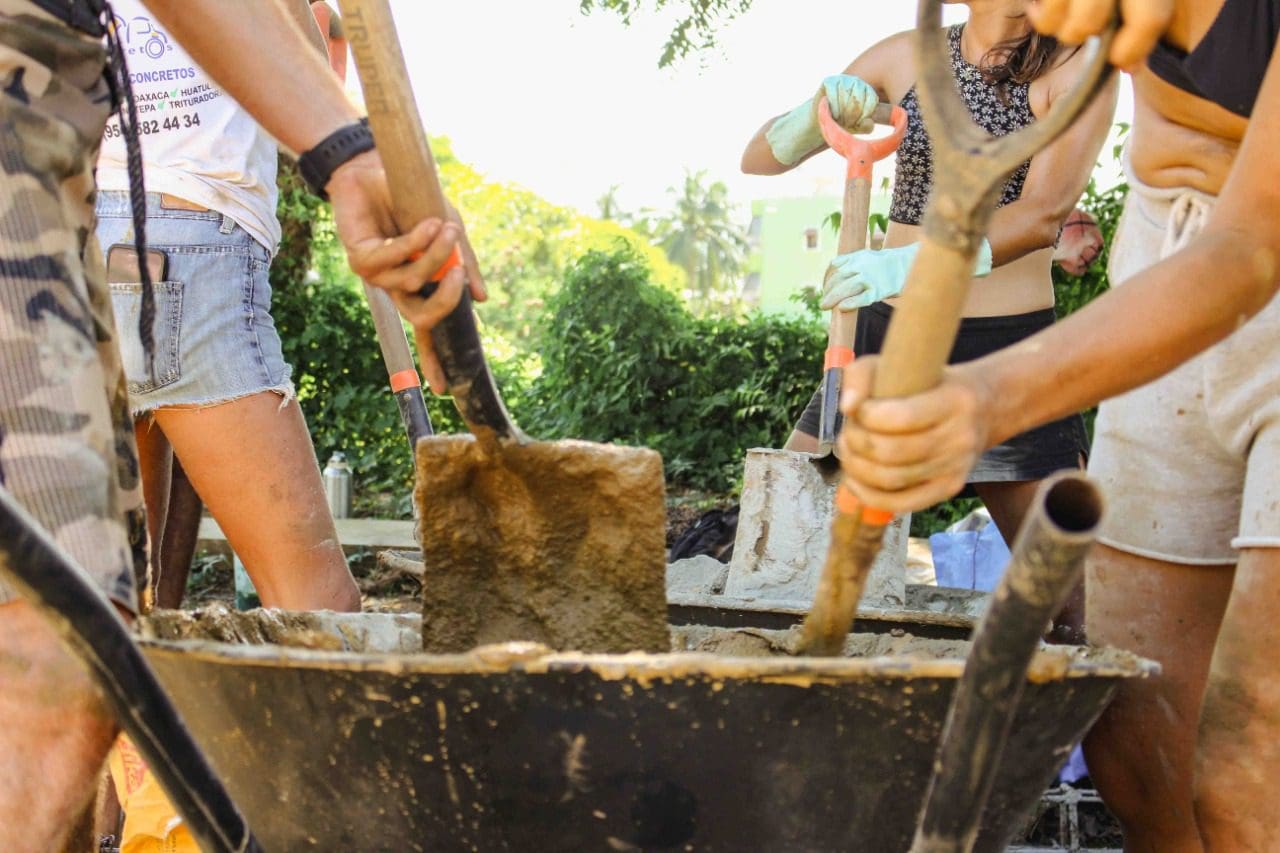 Parque Guajes
"No one is saved alone, no one saves anyone. We all save ourselves in community."
Paul Freire
This phrase from the Brazilian pedagogue and philosopher cannot better describe what was experienced on Saturday, October 15, in the second tequio of the Guajes Park in Puerto Escondido.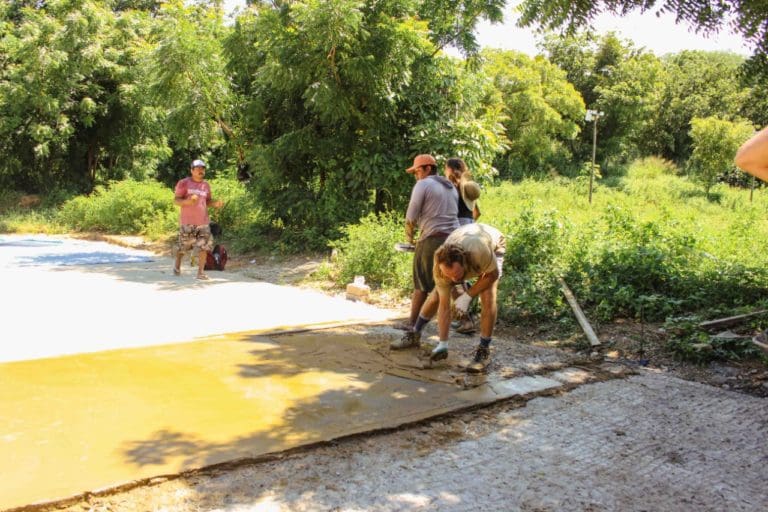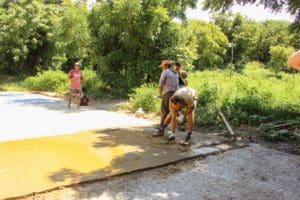 "In Mexico, the task or collective work that every person owes to their indigenous community is known as tequio, and that is done for the benefit of the community itself, which is why it is not paid work. It is a use and custom of various native Mexican peoples that, with different nuances, strength and forms, continue to be rooted in different areas of this country."*
Saturday 8:00 in the morning, many people, from different parts of the world, skaters and non-skaters, gathered at the Guajes Park located in La Punta de Zicatela in Puerto Escondido, with the aim of holding the second tequio and advancing with the construction of the largest skatepark in the entire State of Oaxaca.
Arriving and seeing bodies covered in cement, dirt, sweat, in the sunlight and brimming with smiles is an image that I will never forget. No one goes looking for something, no one asks for anything in return. The concept of solidarity prevails as a fundamental value and that of creating in community for the community. "From everyone and for everyone", this is how Guajes Park has established it from the beginning.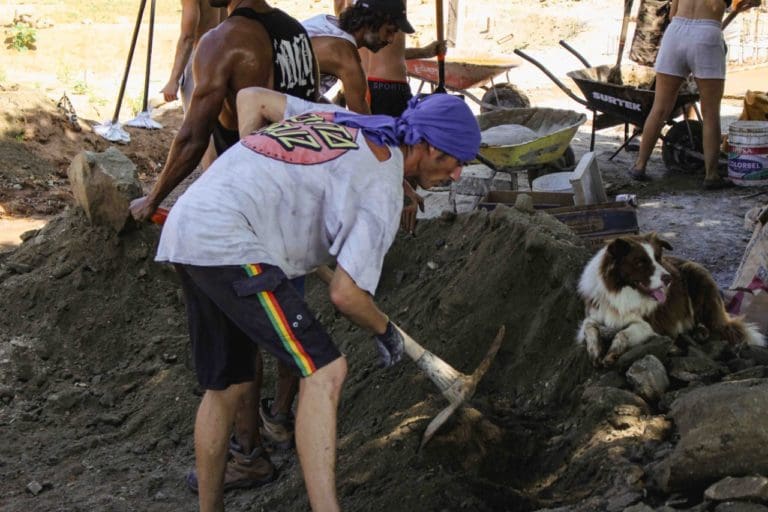 You breathe good vibes and a lot of work. We have to build a total of 1,600 meters of cement, it is just beginning. The enthusiasm, the illusion and the desire to see the Park being used are perceived.
There is an abundance of drinks and food that different merchants and local owners decided to donate to accompany the day. There is also live music and a DJ who is responsible for keeping the entire event musical, so that the vibration spreads throughout the body.
I look around and observe, I realize that much more than a skatepark is being built here. Connections between people are built. A vibrant, conscious community is built with the desire to create places where healthy fun and contact with nature prevail. A sense of belonging is built. Network is built.
"We want to leave a healthier place, with sports, and create environments where the whole family can come here to enjoy an afternoon. A healthy and open-air space."
This is what Mylene, in charge of administration of the Guajes Park, tells me. She is French-Canadian but she has lived in Puerto Escondido for more than 10 years.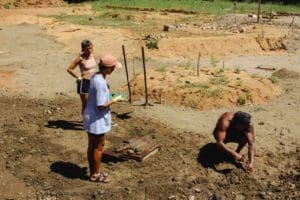 Also, Theo, Argentine and traveler, skater for 16 years and in charge of organizing the tequios, tells me the secrets that fuel his passion for this sport:
"From the first moment I got on skateboarding I realized that it covered thousands of more things in terms of friendship and family. It is a sport in which you make a family, anyone who has a board under his arm is a brother or a sister. In addition, something very nice is shared, which is endorsing the growth of the other."
With his bright eyes full of emotion, he conveys to me the desire to see this project become a reality, so that there are more people who benefit from this sport.
"Need help?"
"Shall I relieve you?"
"Do you want a beer?"
Questions, like bridges, establish connections that go deep into the inhabitation of the magical Puerto Escondido.
There is still a long way to go and the tequios, they discovered, are a great way to spread and publicize this space. Hands are needed, voices and donations are needed too. Any help, no matter how small, contributes to building healthy and free spaces, such as Guajes Park.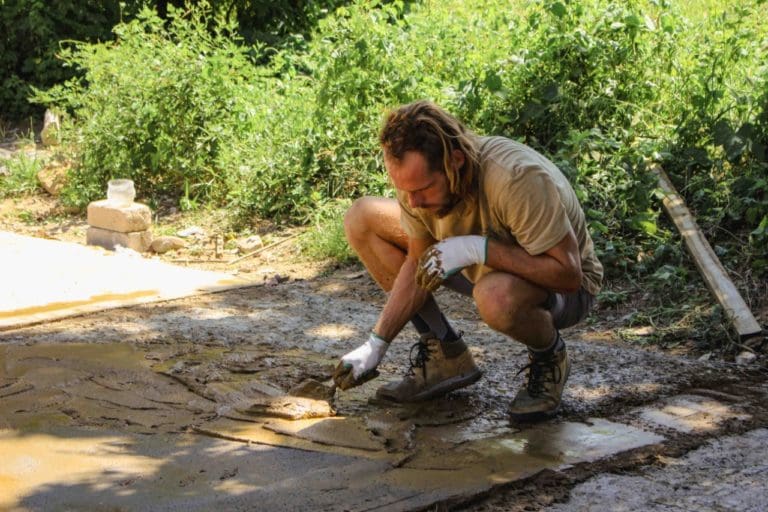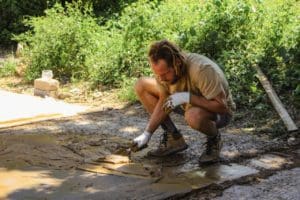 Between work breaks, I take the opportunity to approach Ale, another member of the Park committee. I ask for his impressions about the event. He shares with me his joy and happiness and the importance of letting everyone know that this beautiful thing is happening. I ask him what Guajes means and he tells me that it is a typical tree from this area, with many meanings. Meanings that today are being filled by the hands that continue to work with determination.
After working on the cement mixture and doing some interviews, I say goodbye to the people, the place and the faces that I see as familiar. Before leaving, I take one last look back and I am left with the image of a community that inspires and empowers, a Puerto Escondido that becomes more magical every day.
If you haven't had the opportunity to learn about this incredible project yet, join to learn about it.
"Whoever did not find out about the wonder that is happening in this place, let them come closer. We are creating something magnificent. It is the largest skatepark in all of Oaxaca."
Theo, organizer of the tequios.
You can check their instagram page for more information: @parqueguajes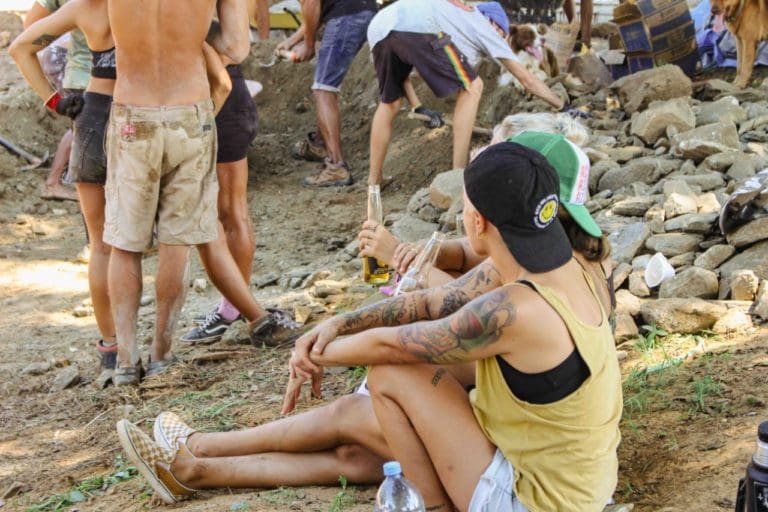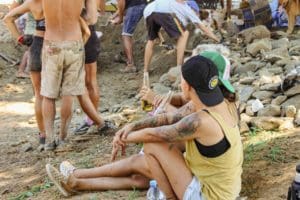 *https://es.wikipedia.org/wiki/Tequio