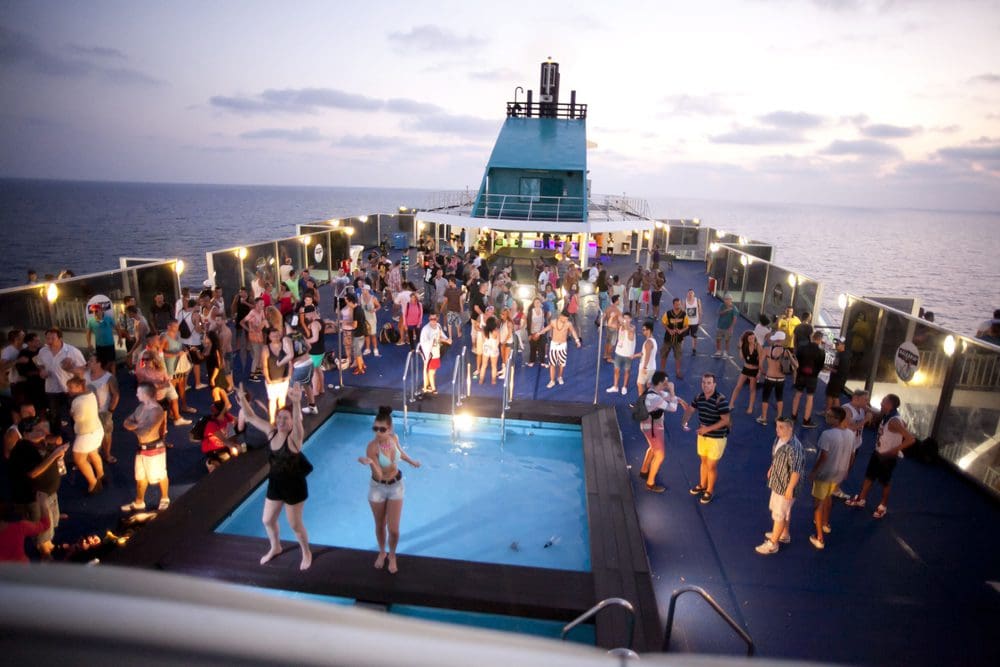 Boat Party in Puerto Escondido
How would you feel knowing that you can be part of one of the most fun experiences in one of the most attractive places in Mexico?
Well, here you can read about a more than interesting proposal that the paradise of the Mexican Pacific has to offer you.
On the internet we can find a lot of information, recipes and even magic formulas to be the most successful people in the world, have a lot of money and be recognized. But what is it that really makes us happy? It is proven that spending time with our closest ties, laughing out loud and just having a good time are the true indicators of happiness.
We live in a world that requires us to be the best at something. But sometimes we forget that we can find happiness in the simplest moments. Those moments, most of the time, involve being surrounded by nature, traveling, visiting new places, meeting people and simply feeling the joy of being alive.
Taking a few days off, going on a long trip or discovering new places are some of the most effective recipes to be happy. And if that trip takes place in a beautiful place with fun people who like to have a good time, our experience will surely be much better.
Among the main tourist attractions of the last year, there is one that stands out among the best and that is Puerto Escondido. A coastal city that overlooks the Pacific Ocean, which is the cradle of dream beaches, delicious food and various activities to do.
Puerto Escondido is located in the state of Oaxaca and is only an hour by plane from Mexico City. Its proximity to the Mexican capital and its easy access have made it one of the most visited tourist destinations by travelers from all over the world in the past months.
And what do we look for when traveling? Well, beautiful places, cool people and lots of fun. Being a destination in full growth, there is still much to discover about this jewel of the Mexican Pacific. This year, Puerto Escondido will offer quality fun to treasure the best moments.
Guess what? Boat Parties arrive in Puerto Escondido. Music, sea, sunset, friends and dance. What other way to measure happiness if not this? Leaving the main bay, just before sunset, a boat with DJs and good music will make you dance until your legs ache. There will be different package options to purchase your ticket: with food, without food, with VIP access, with drink, etc. You can choose the option that suits you best.
It is the first time that Puerto Escondido will host a boat party. Imagine yourself inside a boat in the middle of the sea, surrounded by friends and fun new people, watching the sun hide behind the earth, the sky full of incredible colors, good music and some cold beers. Isn't this happiness?
You cannot miss the opportunity to visit paradise with your friends and be part of one of the funniest experiences you can find in Puerto Escondido.