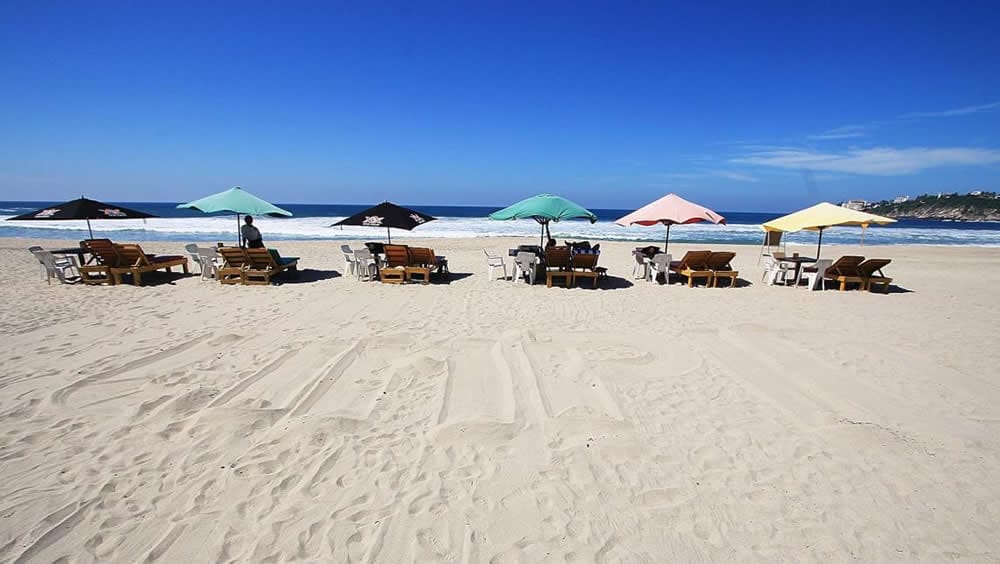 Zicatela Beach
Definitely, the most famous beach in Puerto Escondido, and perhaps the one for which this place has become so well known is Zicatela Beach.
It is located to the south of Puerto Escondido and extends for 3km to La Punta de Zicatela. Its name comes from Nahuatl and means "place of large thorns."
Why so popular?
Zicatela is known for being one of the favorite beaches for surfers around the world. Many of the most important international tournaments such as the Zicatela Pro or the Quiksilver pro take place here. Its waves are constant and, during the summer season, its waves can reach 10 meters in height. Quite a show!
It is said that a group of foreign surfers discovered this surfer's paradise and hence the nickname "Mexican pipeline". It is important to mention that it is not a beach suitable for any type of surfer. In order to surf zicatela, you must have an advanced level of surfing and be experienced in big waves. Worldwide, the wave of Zicatela is in the third place of largest waves.
What does it look like?
Zicatela beach is extensive both in length and width. Its sand is medium fine and of a natural color. Its sea has blue and turquoise tones and its waves are large, with voluptuous and agitated foam. Its sea is intense, with a strong current and imposing waves.
What can be done?
Despite being famous for surfing, Zicatela is also an attraction for anyone who wants to enjoy a relaxed atmosphere or a sunset over the sea. The beach is extensive both in length and width, which allows you to enjoy a large piece of sand for yourself only if you wish. In addition, on the beach there are different gastronomic options and bars to visit. From seafood, fried foods, typical Mexican food to the best piña colada, you can find everything on Zicatela beach to enjoy a good meal while watching the wave show in the sea.
To take into account: due to its great waves and the intensity of the sea, it is not suitable for bathing. So it is recommended to visit this beach early in the morning or rather late in order to see the sun fall over the sea.
If you are one of those who like sports on the sand, you can try joining the volleyball tournaments that are organized in the Sativa bar or try the gym on the beach to train with good inspiration.
How to get there?
Zicatela beach is located south of Puerto Escondido and its access is very easy since it can be seen from the road. From the beginning of Zicatela (just in front of the Oxxo), until the end, you can access the beach from any side. It does not present difficulties for its access. Please note: there are not many shady spaces so it is recommended to bring your own parasol.
If you visit Puerto Escondido, you cannot miss the most famous surfer beach in Mexico.