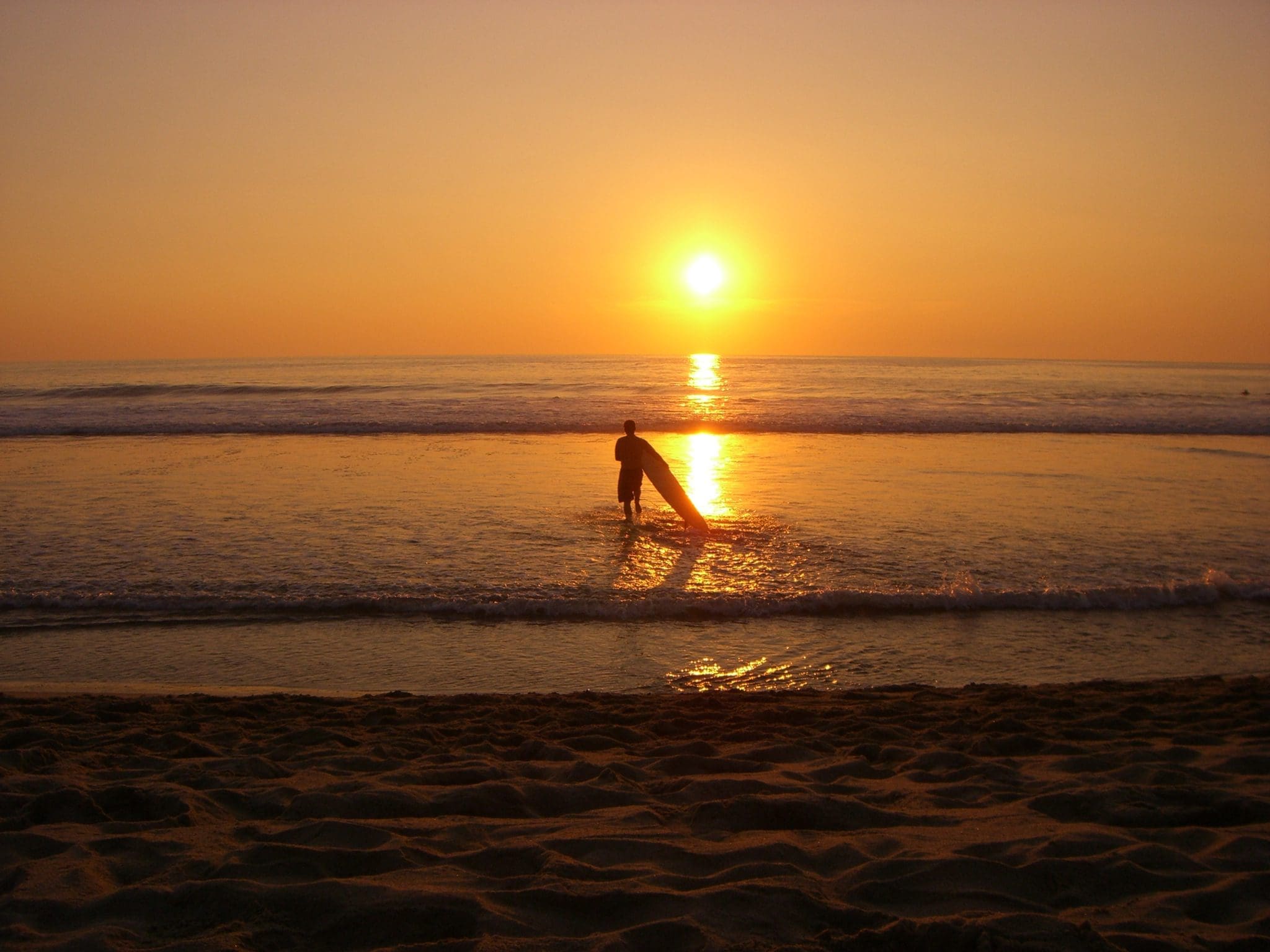 60 things do to in Puerto Escondido
Many times, when we travel or go on vacation, it is difficult for us to organize activities and places to visit. Either because we have less time than we want, or because we do not have all the necessary information when planning the break. That is why we have decided to help you better organize your visit and below we will give you a list of 60 things you can do during your stay in Puerto Escondido, so as not to get bored!:
If we talk about a beach destination, it is mandatory to name the beaches that you can visit in Puerto and its surroundings.
Beaches
1. La Punta beach
Punta de Zicatela is the other end of Zicatela and there you can swim and it is ideal to start surfing. In addition, it is the most popular beach to see the sunset over the sea.
2. Carrizalillo beach
Quiet and with an unbeatable view. Important: to access you must descend a good number of steps. It is also the ideal place to give your first beginnings in the water sport of surfing. Due to its calm waters, it allows swimming and enjoying the wonderful aquatic fauna that surrounds the coral.
3. Bacocho beach
Not suitable for swimming, extensive and with a turtle camp where every day from 5pm you can enjoy their release.
4. Coral beach
Next to Bacocho, ideal for swimming, quiet and with shade to protect yourself from the sun. Also, you can swim with your snorkel and enjoy the amount of fish that abound in this place.
5. Puerto Angelito beach and Manzanillo beach
United by a corridor, easily accessible, quite touristy. Those preferred by local tourism. Lots of restaurant and bar options to eat and drink.
6. Main bay
Ideal to get fresh fish and learn more about the local culture. Calm water, you can swim. You just have to be careful with the boats since it is the main port.
7. Zicatela beach
The most popular among surfers and lovers of this sport for its wave spectacle. It is not a beach suitable for bathing. You can find a wide range of bars and restaurants to spend the day lying on a comfortable bunk.
8. Watch the surf in Zicatela
Definitely, one of the main attractions of Puerto Escondido is surfing. Here is the so-called "Mexican pipeline" and in Zicatela you can surf the third largest wave in the world. Impressive, right? Although the beach is not suitable for swimming, you can enjoy the spectacle of waves that roll along the coast every day and watch the daring surfers who try to dominate the marine giant.
The viewpoints
In Puerto there are two wonderful places to watch the sunset and observe what this Oaxacan paradise looks like from above. These places are:
9. Viewpoint the turtles
It is located between Carrizalillo beach and Bacocho beach. It can be accessed on foot, the path is of moderate difficulty. The sunset is observed from the rocks.
10. La Barra Lighthouse Viewpoint
At the end of La Punta de Zicatela and before reaching La Barra, there is a small lighthouse which you can climb to watch the sunset. From there you can see all of Zicatela, the views are priceless. To access you must climb and the difficulty is medium.
Manialtepec Lagoon
11. Manialtepec lagoon: bioluminescence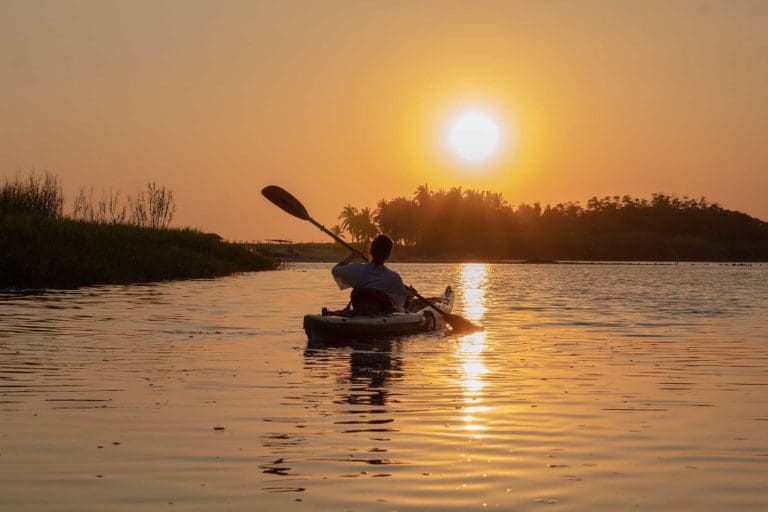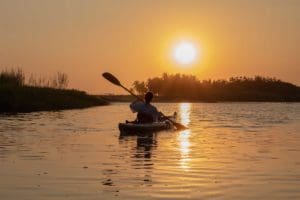 Would you like to feel like you are part of a magical movie? Then you cannot stop visiting the Manialtepec Lagoon and observe the bioluminescence. It is a unique experience that will allow you to swim at night in the Lagoon and enjoy the luminous plankton that shines again night after night.
12. Manialtepec Lagoon: Horseback Riding
You can also take a horseback ride around the Lagoon and enjoy its flora and fauna from on top of the horse.
13. Laguna manialtepec: camping
A beautiful place to bring your tent and sunrise among fresh water, herons and tranquility. There are several places that allow you to camp and offer bathroom, water and restaurant service. A well-known site is La Alejandría. Super recommended!
14. Manialtepec lagoon: bird watching
One of the main attractions of the Manialtepec Lagoon is the variety and diversity of its birds. Because it is a nature reserve and has several kilometers of lush mangrove swamps, its visitors often carry out activities to spot the different birds that inhabit the place. An experience worthy of a great explorer!
15. Manialtepec lagoon: sunset
If you want to vary the scenery but enjoy a beautiful sunset madly, an alternative option is to appreciate it from the Lagoon. The mirror that forms is something that, I assure you, you will never forget.
If you have a sufficient budget, it is always advisable to take the tours available at the time you decide to travel. You can participate in the release of turtles, go whale and dolphin watching (from November to March), or opt for a fishing tour and already have dinner ready. There are many options, you can check all the urs available here: tours in Puerto Escondido.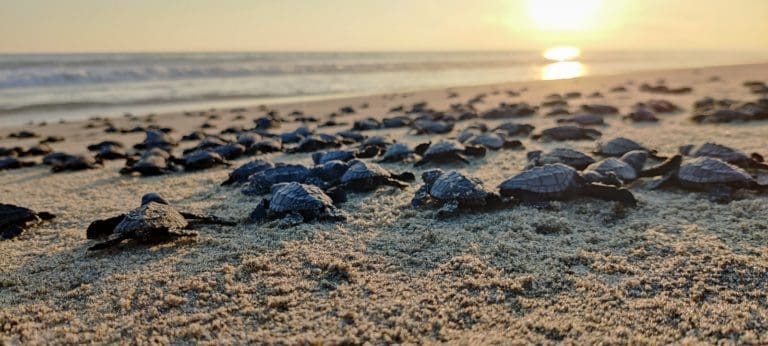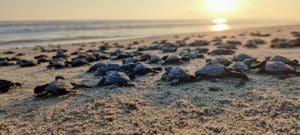 16. Turtle releasing
Live the wonderful experience of participating, together with local environmental conservation organizations, in a release of baby turtles. Help them reach the sea and allow yourself to connect with nature from its incredible fragility and beauty.
17. Bird watching
Puerto Escondido has an abundant fauna. Allow yourself to recognize the different species of birds that inhabit this beautiful place.
18. Fishing
Take a sport fishing tour with the best local fishermen to learn about the types of fish you can find and if you're lucky, enjoy a delicious dinner made with your own hands.
19. Horse ride
Ride a horse along the beaches of Puerto Escondido enjoying the sunset over the sea, led by the best local guides.
20. Whale watching
During the months of November to March, take the boat ride to watch whales that pass through these seas during those months only.
21. Watching dolphins, manta rays and turtles
Take a boat ride throughout the year to get up close to the animals that live in this part of the Pacific Ocean: turtles, dolphins and manta rays.
22. Crocodile watching
Get closer to the river to get a closer look at these gigantic freshwater animals.
23. Mezcal tasting
Learn about the mezcal distillation process and participate in a tasting of all its varieties, by the best mezcal producers in the area.
24. Skydiving
Fly through the air and float until you reach the ground, observing the beauty of Puerto Escondido from above and feeling all the adrenaline of jumping into the void.
25. Kayak through the mangroves
Kayak through the lagoon among the mangroves to see up close these sacred trees that give us so much life.
26. Salsa class
If you are looking to move your body a bit and connect with Latin blood, you can try taking a salsa class and let yourself be carried away by tropical rhythms. There are several places that offer classes: El Fauno, Los Amigos and Congo bar.
27. Hike to the hot springs
Hike up the mountain until you reach the natural hot springs and enjoy a cozy hot water bath.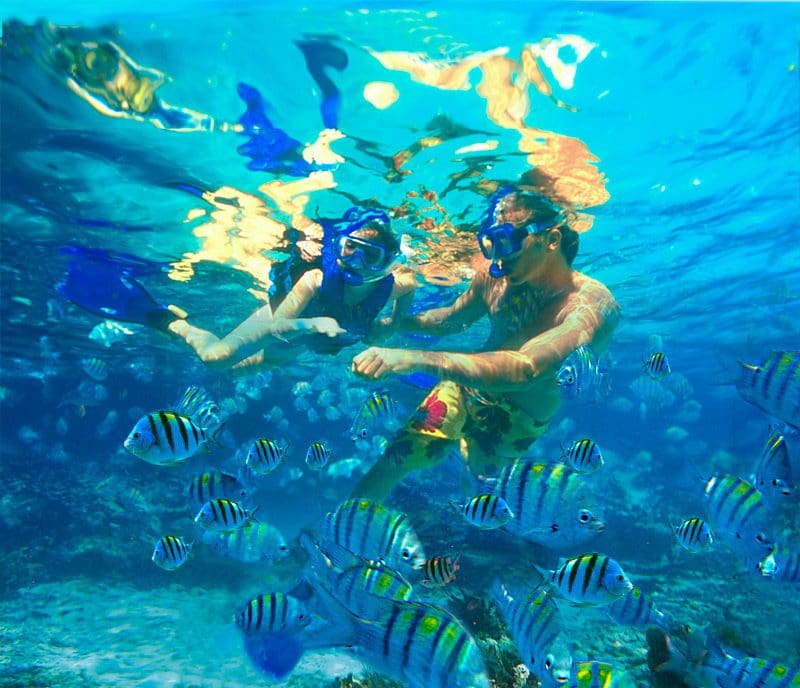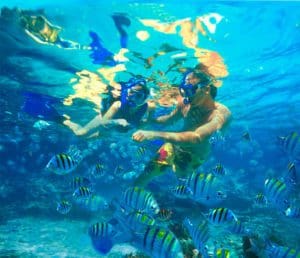 28. Snorkeling
Get to know the marine fauna while you swim: fish, turtles and manta rays.
29. Diving
Take a scuba dive to swim with dolphins, turtles and manta rays in the sea of Puerto Escondido.
30. Horseback riding to the hot springs
Ride a horse down the mountain on the way to the hot springs for a relaxing and regenerative bath.
Sweet water
31. The river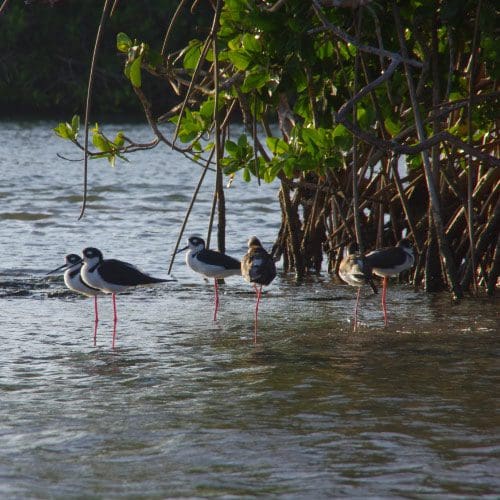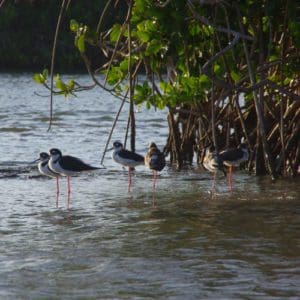 If your style is more of river and mountain, you can visit La Bomba, the river that is only a few minutes
 from Puerto, on the way to the mountain. It is ideal to go spend the day in search of tranquility and solitude since few people frequent it.
32. Reformation waterfalls
A few kilometers from Puerto Escondido are the La Reforma waterfalls. A beautiful place that you can visit to enjoy the fresh water and the force of the falling water.
33. Thermal waters
Entering the mountain, you can reach the natural hot springs where you can enjoy all its benefits: relaxation and calmness.
Local markets
In every Mexican city you will find markets to visit. This is an experience that is recommended to live since, when walking through a market, you can have a more real and authentic sensation of the local culture and gastronomy. In Puerto Escondido there are two large markets that you can visit:
34. Municipal Market of Benito Juárez
Better known as the "downtown" Market. The Benito Juárez Market is the largest in Puerto Escondido and the one with the most variety. You can buy everything from souvenirs and souvenirs to fresh fish, fruits and vegetables, and much more.
35. Zicatela Market
This market is smaller and offers an incredible view of the sea. You can have breakfast or lunch in any of all the restaurant options looking at the sea. Without a doubt, a must-see!
Classes and Workshops
Many people like to keep moving, even while on vacation. Therefore, it is important that you be able to learn about the wide range of classes and workshops that you can take during your stay in Puerto Escondido to nourish your soul, your body and your mind.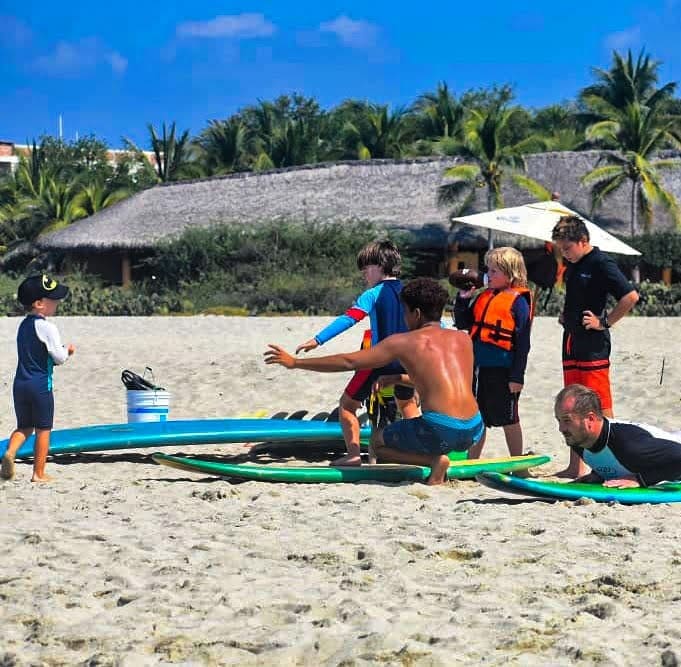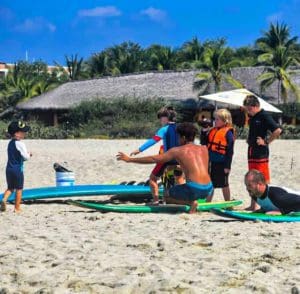 36. Yoga
The offer of yoga classes in Puerto Escondido is abysmal. There is everything for everyone. You can check information at Marea Studio, Ganesha Garden, Casamar, Casa de Olas, Espacio Shala, among others…
37. Zumba classes
If you like to move to the beat of Brazilian music, be sure to discover the offers of the Casa de la Cultura Fernando Luján.
38. African dance classes
Dancing to the rhythm of the drums is a liberating experience. Try African dance classes.
39. Salsa and bachata classes
And if there is no salsa or bachata, you are not in Latin America. You can check the available offers to see where it is best for you to practice this dance.
40. Temazcal
The temazcal ceremony is an ancestral ceremony. An experience that cleanses you and helps you to be reborn in what you want to leave behind.
41. Sound healing
A healing ceremony through sound that will make you renew your spirit.
42. Cocoa ceremony
Learn about the benefits of this ancient plant through a cocoa ceremony.
43. Meditation
Meditation is a fundamental tool for everyone's life. Learn the best techniques in the different meditation classes that you can find.
44. English classes
Take advantage of your stay in port to learn a little English and be able to continue your journey without stopping communicating with anyone who crosses your path.
45. Spanish classes
Learn Spanish from the best local teachers to take back a bit of knowledge of the language spoken in Mexico.
46. Music classes
Practice your musical skills with a music class at the Casa de la Cultura Fernando Luján
47. Pottery classes
Enjoy the benefits of getting your hands dirty with mud in a pottery class.
48. Painting workshop
Unleash your artistic skills with a painting class at the Casa de la Cultura Fernando Luján
49. Drawing workshop
Discover how to illustrate objects and people in a nude drawing class at the Casa de la Cultura Fernando Luján
50. Martial arts classes
Learn to defend yourself hand in hand with the practice of martial arts.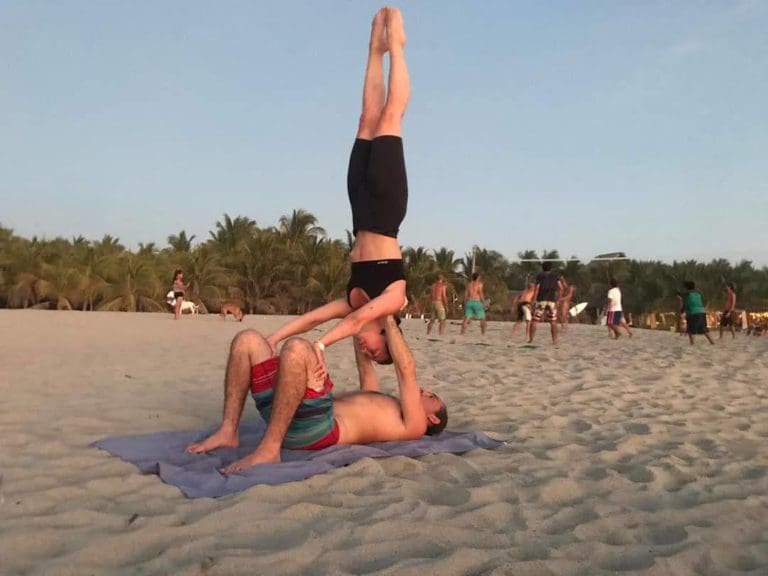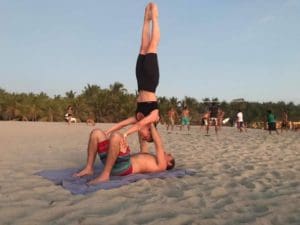 51. Acroyoga classes
Fly in the company of another person with an acroyoga class
52. Acrobatic dance
Move your body to the beat of the music with an acrobatic dance class
53. Theater
Explore your theatrical skills with theater classes at the Casa de la Cultura Fernando Luján
54. Reading and poetry
Learn about books and writing in a literature and poetry workshop
55. Belly Dance
Move your belly to the beat of the music with a belly dance class.
Stroll through the neighborhoods of Puerto Escondido
56. Zicatela, after sunset
After sunset it is a good idea to walk the main street of La Punta de Zicatela. Places decorated in the best beach style, soft lights and live music. Ideal to relax and drink a cocktail in one of the best bars in Puerto Escondido.
57. Browse the restaurants in Rinconada
If you are a good eater and appreciate good gastronomy, another interesting alternative is to visit the bars and restaurants that are located on the main street of the Rinconada neighborhood. Signature cuisine, gourmet dishes and the freshest seafood: you can find everything in the place that is becoming the most exquisite gastronomic pole in Puerto Escondido.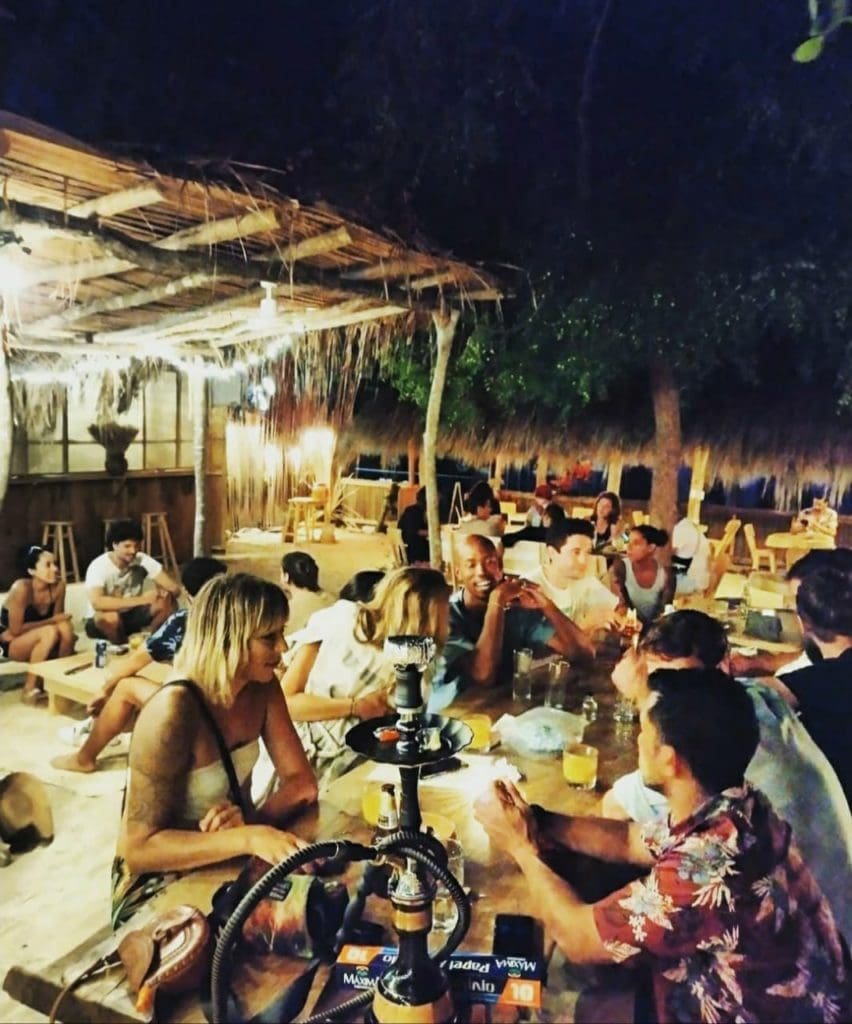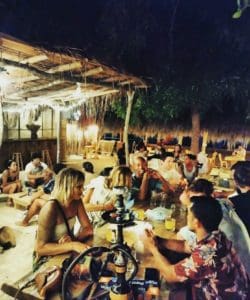 58. Walking downtown and shopping
Immerse yourself in the local culture by walking through the center and take advantage of the various and cheap options to do your shopping. End your walk with some tacos for only 10 pesos.
59. Strolling through El Adoquín at night
Surround yourself with the local nightlife with a walk through El Adoquín. Many offers of bars and restaurants to taste.
60. Trekking towards the cross of La Punta
Take a hike to the cross on top of the mountain behind the Point. Extra tip: arrive for sunrise or sunset, you won't regret it.
If you visit Puerto Escondido, here is a list of 60 activities that you can do in this fantastic place.