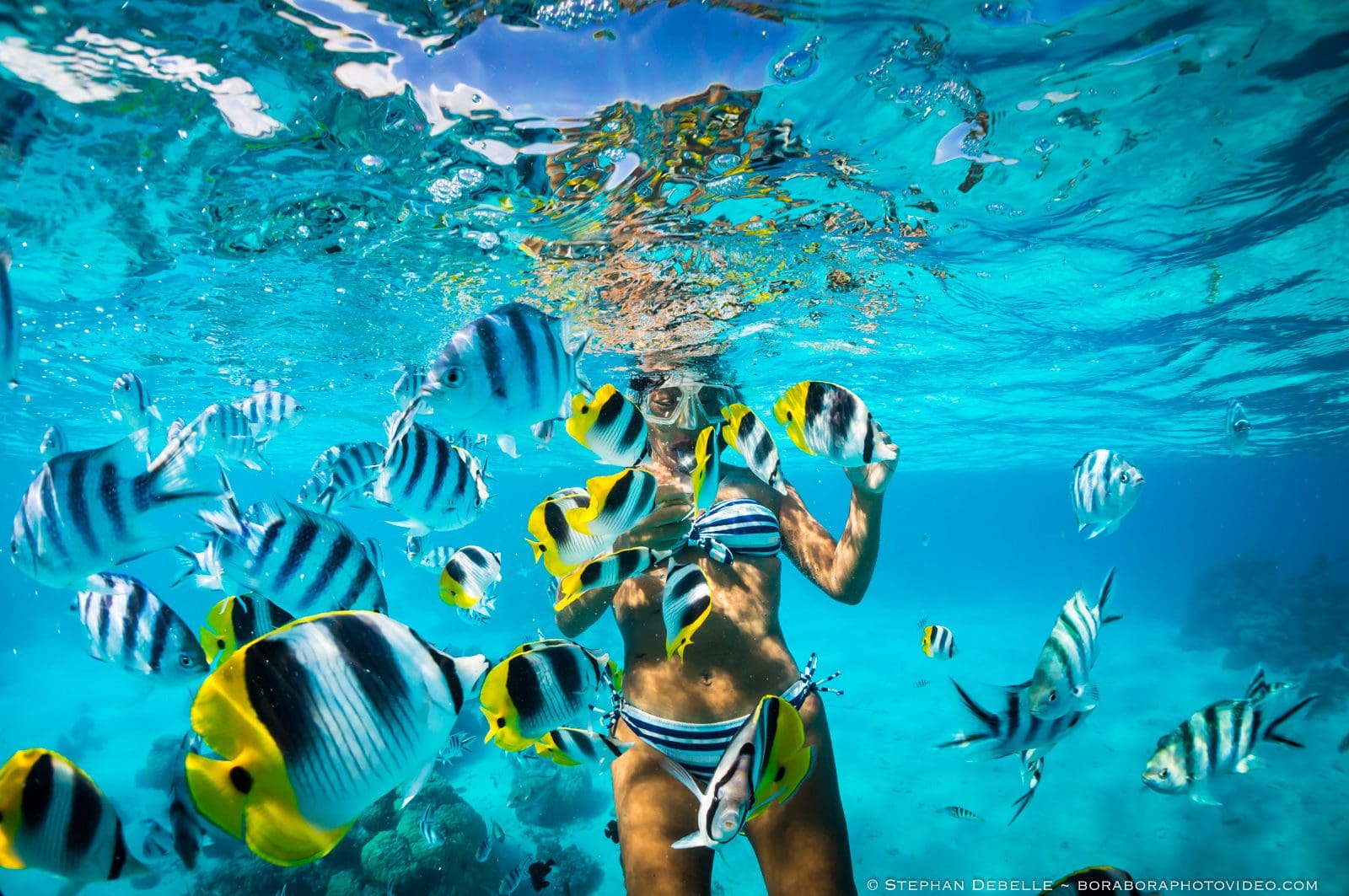 Snorkelling in Puerto Escondido
If you are one of the curious people who enjoy investigating marine life and aquatic ecosystems, this article will interest you.
Snorkeling has become one of the main tourist activities in beach locations. And you wonder why? If you don't know what I'm talking about, I'll explain it to you here: snorkeling is an aquatic activity that involves the use of goggles accompanied by a breathing tube. This equipment allows you to swim, for long periods of time, without getting tired, since you can breathe effortlessly. Snorkeling allows you to appreciate the life that exists beyond the line of the marine horizon. With good visors and a tube that allows you to breathe, it is possible to swim among the corals and marine reefs, observing the different colors, textures and living beings that inhabit there.
Puerto Escondido is a popular destination for snorkeling.
---
In first place, the abundant and varied marine life that this area of ​​the State of Oaxaca has, allows us to appreciate the diversity of fish, colors, and living beings. One of the favorite animals that you can most easily see when snorkeling in Puerto Escondido are sea turtles, as they are abundant in the area. They are friendly beings that swim calmly and occasionally come to the surface to breathe. They really convey peace! You must stay tuned because you may also see manta rays, swordfish and puffer fish. Stay at a healthy distance to observe without invading or disturbing these animals in their natural habitat.
Second, Puerto Escondido is a good place to snorkel as it offers a variety of beach options to do this activity. Among the main beaches chosen to observe the depth of the sea, are:
Puerto Angelito is one of the most popular and busiest beaches in Puerto, so we recommend going on weekdays or at times when it is not overflowing with people. Being surrounded by rocks ensures a rich and abundant marine life to investigate.
Next to Puerto Angelito, is Manzanillo Beach. It is also one of the favorite beaches for locals. Ideal to spend a whole day visiting both beaches and snorkeling in the two bays that this area offers. The bays are small so they make up one of the safest beaches for swimming. If you do not have equipment, both on one beach and the other, you can rent and thus enjoy this unique activity.
Leaving a bit from the downtown area, you can spend the day at Carrizalillo beach with your goggles and eager to swim. With the sea a little more rough than the previous ones, Carrizalillo, in its days of small waves, offers a rich variety of fish to observe. Don't forget to check the tide before jumping into the sea!
Finally, you can also go snorkeling at Playa Coral. To access, you must enter Playa Bacocho and walk to the left (facing the sea), cross the rocky path and you will arrive at your destination. Coral Beach is one of the quietest and great for swimming. Color fact: there lives a large turtle that if you are lucky, you can say hello.
---
If you cannot swim or are afraid of the sea, we do not recommend this activity. While none of the beaches listed are dangerous for swimming, it is always better to feel safe and know what you are doing.
Like any activity that involves breaking into natural ecosystems, it is good that you inform yourself about the security measures to preserve and not damage these beautiful ecosystems. We all want to keep seeing fish in the sea. For this, it is important that we are responsible in the practice of this type of activities and help to conserve the wealth of the sea.Whichever beach you choose to swim and observe life under the sea, it is important that you consult the tides and check the waves before swimming. The calmer the sea is, the clearer its waters will be and the more marine life you can enjoy.