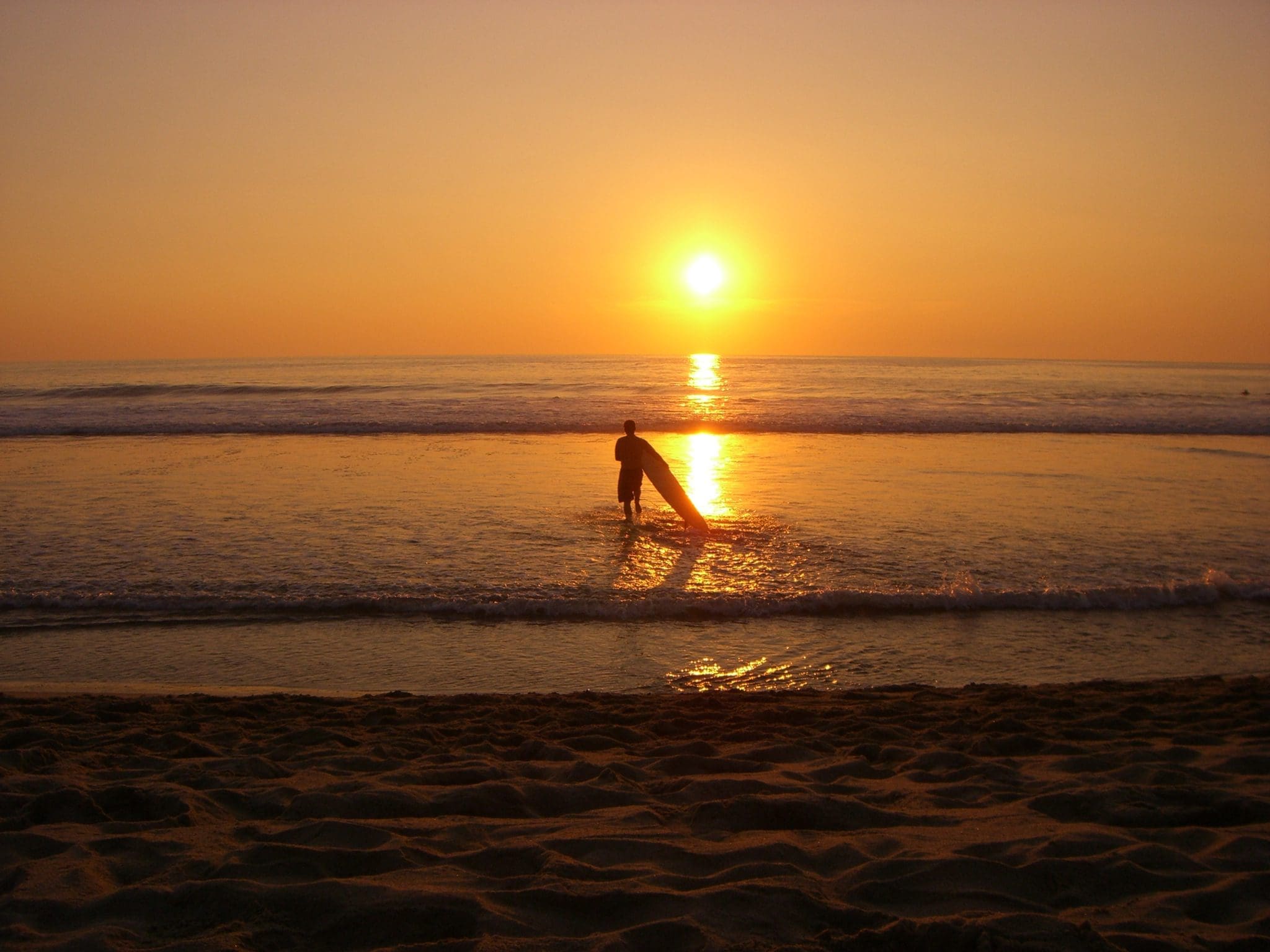 10 things do to in Puerto Escondido
Many times, when we travel or go on vacation, it is difficult for us to organize the activities and places to visit. Either because we have less time than we want, or because we do not have all the necessary information when planning the break. That is why we have decided to help you better organize your visit and below we will give you a list of 10 things you can do during your stay in Puerto Escondido:
        1. Watch the surf in Zicatela
Definitely, one of the main attractions of Puerto Escondido is surfing. Here is the so-called "Mexican pipeline" and in Zicatela you can surf the third largest wave in the world. Impressive, right? Although the beach is not suitable for swimming, you can enjoy the spectacle of waves that every day border the coast and watch the daring surfers who try to dominate the marine giant.
        2. Beaches
If we talk about a beach destination, it is an obligation to name the beaches that you can visit in Puerto and its surroundings. Among the main ones are:
La Punta de Zicatela

(it is the other end of Zicatela), here you can swim and it is ideal to start surfing if you wish.

Carrizalillo Beach

: quiet and with an unbeatable view. Important: to access you must descend a good number of steps.

Bacocho Beach

: not suitable for swimming, extensive and with a turtle camp in which every day from 5:00 p.m. you can enjoy their release.

Coral Beach:

next to Bacocho, ideal for swimming, quiet and shady to cover the sun.

Playa Puerto Angelito and Manzanillo:

linked by a corridor, easily accessible, quite touristy. You can go snorkelling.

Main bay:

ideal to get fresh fish and learn more about the local culture.
        3. The river
If your style is more river and mountain, you can visit La Bomba, the river that is only a few minutes from Puerto, on the way to the mountain. It is ideal to go to spend the day in search of tranquility and solitude since few people frequent it.
        4. The viewpoints
In Puerto there are two wonderful places to watch the sunset and see what this Oaxacan paradise looks like from above. These places are:
Mirador las Tortugas:

it is located between Carrizalillo Beach and Bacocho Beach. It can be accessed by walking, the path is of moderate difficulty. The sunset is observed from the rocks.

La Barra Lighthouse Viewpoint:

at the end of La Punta de Zicatela and before reaching La Barra, there is a small lighthouse to which you can climb to watch the sunset. From there you can see all of Zicatela, the views are not wasted. To access you must climb and the difficulty is medium.
        5. Laguna manialtepec: bioluminescence
Would you like to feel that you are part of a magical movie? Then you cannot miss visiting the Laguna de Manialtepec and taking the bioluminescence tour. It is a unique experience that will allow you to swim at night in the lagoon and enjoy the luminous plankton that shine again night after night.
        6. Tours: turtles, sightings, fishing
If you have a sufficient budget, it is always advisable to take the tours available at the time you decide to travel. You can participate in the release of baby turtles, go whale and dolphin watching (from November to March), or opt for a fishing tour and have dinner ready. There are many options, you can check all the tours available here: tours in Puerto Escondido.
        7. Stroll through the markets
In every Mexican city you will find markets to explore. This is an experience that is recommended to live since, when walking through a market you can have a more real and authentic feeling of the local culture and gastronomy. In Puerto Escondido there are two great markets that you can visit:
Downtown market:

the largest and with the most variety.

Zicatela Market:

smaller and with an incredible ocean view.
        8. Take a salsa class
If you are looking to move your body a bit and connect with the Latin blood, you can try taking a salsa class and letting yourself be carried away by tropical rhythms. There are several places that offer classes: El Fauno, Los Amigos and Congo bar.
        9. Visit La Punta de Zicatela at night
After sunset it is a good idea to walk the main street of La Punta de Zicatela. Places decorated in the best beach style, dim lights and live music. Ideal to relax and drink a cocktail in one of the best bars in Puerto Escondido.
        10. Tour the restaurants of Rinconada
If you are a good eater and you appreciate good gastronomy, another interesting alternative is to visit the bars and restaurants that are located on the main street of the Rinconada neighborhood. Signature cuisine, gourmet dishes and the freshest seafood: you can find everything in the place that is becoming the most exquisite gastronomic center in Puerto Escondido.
If you visit Puerto Escondido, here is a list of 10 activities that you can do in this fantastic place.