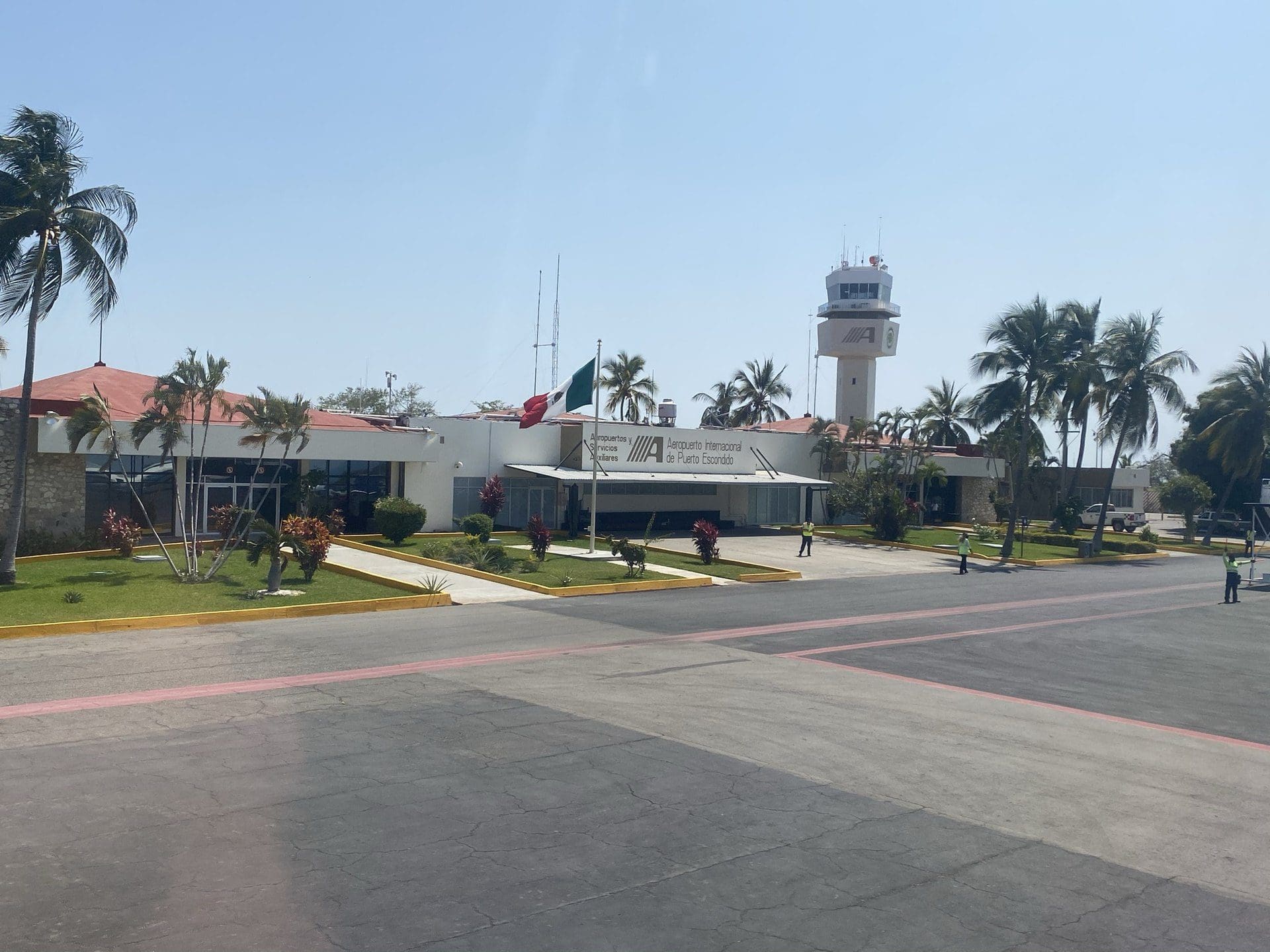 Puerto Escondido's airport
It is often said that reaching paradise is never easy and the most beautiful places are always the most difficult to access. However, this is not the case of the paradise of Puerto Escondido. This small city that has gained popularity in recent years is located in the south west of the Mexican country, in the state of Oaxaca and its access is very easy.
It extends along the Pacific coast and offers a variety of beaches, promenades and must-see tourist attractions. Its beauty stands out among the main destinations chosen by tourists from all over the world.
Originally, Puerto Escondido gained popularity due to its big waves, famous among professional surfers. But, with the arrival of the pandemic and the permanent opening of its beaches, Puerto became a chosen destination among travelers from all over the world.
So, how is it possible to get to this paradise?
Well, simple: Puerto Escondido has its own International Airport, which makes it a very easily accessible destination.
The code by which it is known is PMX and since 1985 it has been part of the ASA Network (Airports and Auxiliary Services). It has approximately 125 hectares and a track 2.3 kilometers long.
The Airport has a parking service enabled with 26 places and also offers car rental service. It is also possible to hire public transport to get to the city center and private taxis.
Its location is also one of its strengths, since it is only two kilometers from the center of Puerto Escondido. It is almost on the main road that connects the most important points of the city. Business hours are from 7:00 a.m. to 7:00 p.m.
As for the routes that pass through this airport, it should be noted that service is provided to 5 destinations within the country: Mexico City (MEX), Mexico City (NLU), Guadalajara (GDL), Oaxaca (OAX) and Tijuana ( TIJ). These destinations are operated by 6 different airlines: Aeromar, Aeroméxico Connect, Aerotucán, Aerovega, Viva Aerobus and Volaris.
It is interesting to highlight the increase in the number of passengers that have passed through this airport in the last year. During 2020, more than 260,000 passengers were received, while during 2021 that number increased to more than 520,000 passengers, that is, a 96% growth in the number of people received by the city of Puerto Escondido, through its Airport. .
The size of the Airport is quite small and it only has a single departure lounge and three airline counters. There is a cafeteria and a shop where you can buy some food and drinks, along with some souvenirs. A colorful fact is that the Airport, honoring the place where it is located, is adorned by palm trees that receive all the people who descend from the planes. This peculiarity allows you to feel its cool vibe as soon as you get off the plane.
Not only is Puerto Escondido beautiful in its beaches and attractions, but also its welcoming and easily accessible airport makes it a perfect paradise to visit.