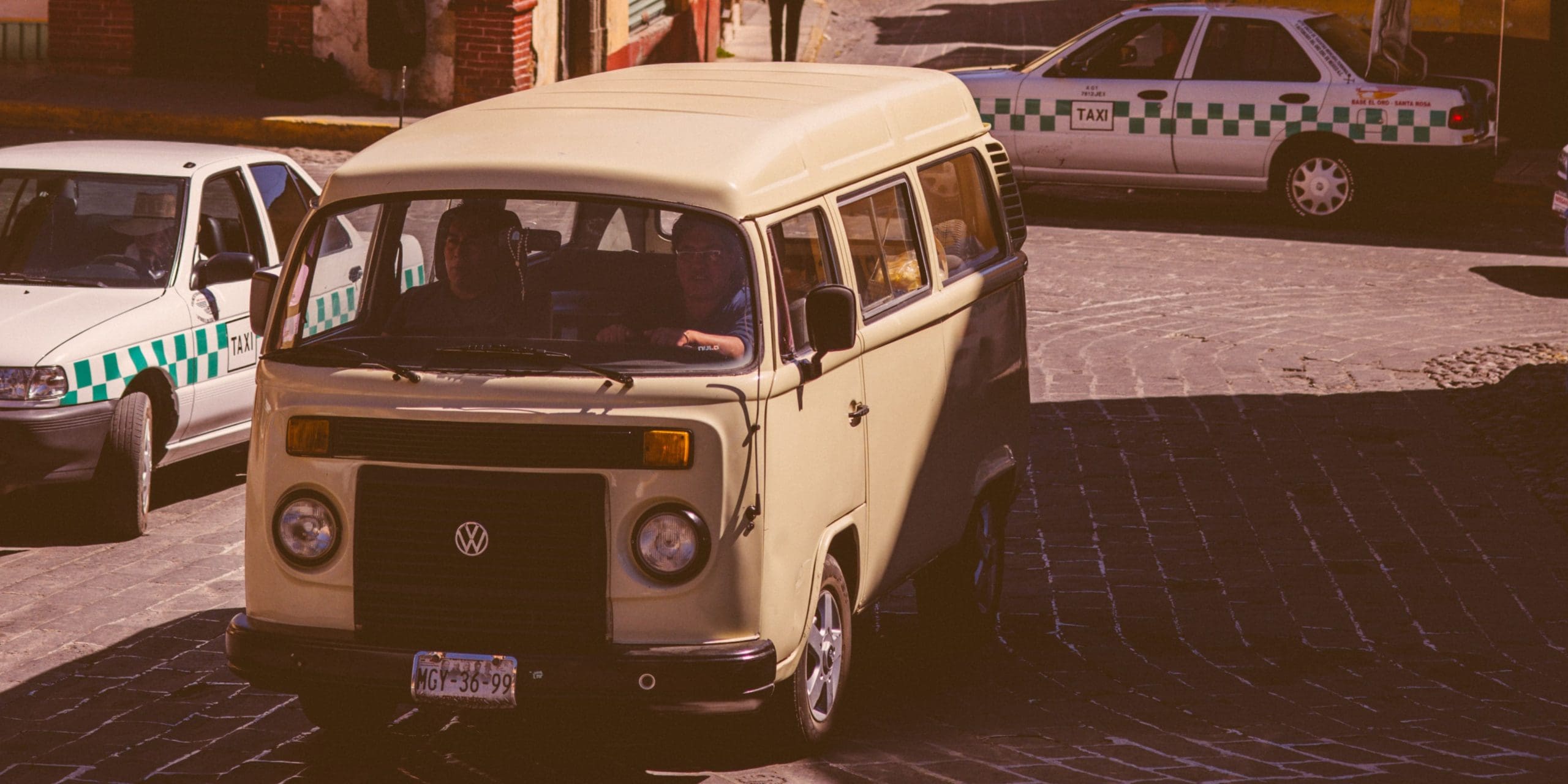 How to get from Oaxaca to Puerto Escondido?
So you're in Oaxaca. You've explored the Zocalo, tasted the tantalizing local delicacies, and visited the sprawling markets bursting with wares from local artisans. But now, the coast is calling. You've heard whispers of a tropical paradise, a haven for surfers and explorers alike – Puerto Escondido.
Puerto Escondido, a place where the lush, green mountains of Oaxaca meet the azure waves of the Pacific Ocean. Famed for its surfing spots, Puerto Escondido Oaxaca never fails to captivate with its sheer natural beauty and vibrant nightlife. But the journey from Oaxaca to Puerto Escondido is a trip all its own. It's a journey of transformation, leaving the historical depths of Oaxaca to embrace the raw, natural beauty of one of Mexico's most enticing coastal towns.
It's about feeling the air change, becoming richer with the scent of the sea, and for the adventurous, it's about answering the beckoning call of Zicatela beach, where the surf is high and the vibes are mellow. Our adventure lies not just in the destination, but in navigating the path there. Are you ready? Let's hit the open road and explore a new side of Oaxaca!
Various Transport Modes from Oaxaca to Puerto Escondido
Let's embark on this Mexican trip to Puerto Escondido together, exploring the different ways to reach our tropical destination. Trust me, the journey is going to heighten our excitement.
Car or Bus Travel Details
Heading from Oaxaca to Puerto Escondido by road unlocks a world of fascinating sights. Oh, the snake-like winding roads – it's like the spine of this tropical paradise. Sloping beauty aside, the adventurous Oaxaca coast adventures on the road is a thrill. From the passenger seat, the panoramic view is just breathtaking. If going by car, we'll have the liberty of pausing along the way to savor Oaxaca's local delicacies. Don't even get me started on the tacos al pastor. Delectable! Alternatively, we could take one of the comfy buses. They offer overnight services, so we could catch some sleep and wake refreshed in Puerto Escondido, ready for the beach. The cool Puerto Escondido accommodation varies with preference. Oh, and did I mention the stunning hotels in Puerto Escondido? Think comfortable rooms with epic views of the sunrise, perfect for the vacation in Oaxaca you've always dreamed of.
Information about Flying
If you're something of a time-hopper like I am, flying may be the option for you. A swift flight of just about an hour will transport us from the Oaxaca historic sites to the Puerto Escondido attractions. say it again: an hour. Gone will be the hectic traffic, replaced instead with the rapidly changing scenery outside the airplane window. And when you land? Welcome to the magic that is tropical Puerto Escondido. Mind you, the views aren't the only thing that is breathtaking about Puerto Escondido. The Puerto Escondido nightlife – with its casual, laid-back vibe – ensues the fun doesn't halt when the sunset paints the sky. You get the chance to chill, Oaxaca style. Flying also gives you more time to add Zicatela beach Oaxaca, the world-renowned surfing beach, into your itinerary. Surf lovers sing praises to this spot, and I can't wait to witness the thrilling Oaxaca surfing beaches you've heard so much about. So, which path will you choose for our journey together to Puerto Escondido, the car's freedom or the plane's speed?

Personal Experience with Each Mode
Let me take you on a journey through my memories as we relive the experiences I've had traveling from Oaxaca to Puerto Escondido. Yes, I've traveled by both car and flight, and each offers its own unique adventure.
Personal Stories About a Road-Trip
My first venture on the road, from Oaxaca to tropical Puerto Escondido, was an impromptu decision, sparked by tales of Oaxaca surfing beaches and the Puerto Escondido attractions. The idea of traversing the scenic routes through quaint villages and lush coastal plains made this the eagerly anticipated and a memorable part of my Mexican trip to Puerto Escondido. One thing I still relish about the road trip is the occasional stopovers to sample Oaxaca Mexican cuisine. The tlayudas! Such a delicious fusion of tortilla, beans, cheese…and the salsa – truly, a foodie's delight! Of course, the road trip also guaranteed a first-hand experience of the local artisans in Oaxaca, an incredible cultural encounter that left me in awe of the town's rich cultural experiences.
Personal Experience of Taking a Flight
Despite the allure of the roads, there's something tempting about the skies. Maybe it's the swift transition from the Oaxaca historic sites to what feels like an entirely different world in Puerto Escondido. The first time I flew, the transition was surreal. It was like being gently lifted from a vibrant tapestry of traditions woven with a pastel color palette, and dropped onto the vividly painted canvas of beach life! Gazing down from the airplane, it was a visual tour of Oaxaca's geographical wonder. The mountains gave way to coastal plains, culminating in the shimmering blue expanse of the Pacific Ocean reaching out to meet the sandy beaches of our destination – the famed Zicatela beach Oaxaca. What greeted me in Puerto Escondido was a surfer's paradise, a world of Puerto Escondido nightlife, perfect accommodations, deep tan lines, and yes – unforgettable dolphin tours Puerto Escondido! The road or the sky – each path offers its own version of magic on your vacation in Oaxaca. It's up to you to decide which story you'd like to be yours.

What to Expect Upon Arrival at Puerto Escondido
Ah, the first glimpse of Puerto Escondido. It's something to behold. I wish I could describe precisely what it feels like, but words hardly do it justice. Let me attempt nonetheless.
First Impression of Puerto Escondido
Picture this: you're arriving in Puerto Escondido, whether by road or air, and before you know it, you're swept into a sea of colors and sounds unique to a tropical Puerto Escondido. That first whiff of the salty sea air, the lively chatter at the markets, the simmering local food – it's all-encompassing. It's an experience embroidered with a distinctive personal touch, an amalgamation of colors, aromas, and laughter. A place where everyday life contains a hint of vacation. This installation in your Mexican trip to Puerto Escontido will leave an indelible mark.
Key Landmarks and Attractions in Puerto Escondido
Once you've settled in at your Puerto Escondido accommodation, a whole world starts beckoning. Puerto Escondido sights are many, so grab a map and chart your course. The Puerto Escondido attractions range from natural wonders to cultural landmarks. The Oaxaca surfing beaches, brimming with surfers dancing with the waves, holds a certain intrigue. Top on that list is Zicatela beach Oaxaca, "The Mexican Pipeline," a surfer's dream. The Puerto Escondido nightlife is also something you wouldn't want to miss. Picture a beach party – lively music, dancing, delicious food, all under a sky lit with a million stars. Pure magic. The city yields opportunities for dolphin tours in Puerto Escondido, and visiting vibrant local markets that stoke your interest in Oaxaca cultural experiences. Here, you'll find the most genuine, handcrafted pieces by local artisans in Oaxaca. Remember, the charm of Puerto Escondido lies not only in its beaches but also in its slower pace, cultural depth, and close-knit community. It's more than just a vacation in Oaxaca, Puerto Escondido is an experience that stays with you, forever treasured.

Emphasizing the Beauty and Allure of Puerto Escondido
Puerto Escondido, a picturesque hideaway gem along Oaxaca's sun-kissed Pacific coastline, is a beacon of unspoiled natural beauty. Is there any wonder it forms an essential part of any vacation in Oaxaca? From the alluring Oaxaca surfing beaches to the lively Puerto Escondido nightlife, this town is an enticing amalgamation of tranquil beaches, historical richness, and thriving culture. This is a place where your senses come alive – you can taste the salt in the air, feel the warmth of the sand, hear the rhythm of the waves, and see shades of blue you never knew existed. Each step taken on the hallowed grounds of Zicatela beach Oaxaca only goes to re-emphasize its reputation as a favoured surfer's playground. The local artisans, the dolphin tours, the cultural immersion – Puerto Escondido teems with a unique brew of extraordinary experiences that fills every wanderer's heart with joy and longing.
Encouraging Personal Exploration and Adventures
Ultimately, your Puerto Escondido story is yours to write. Whether your Mexican trip to Puerto Escondido involves conquering famous surfing spots, diving into the gastronomical delights of Oaxaca Mexican cuisine, or simply unwinding to the rhythmic lullaby of the waves – the countless Puerto Escondido attractions offer adventures for every flavor of traveler. As someone who has embarked on this journey, I assure you, each visit sings a different tune, presents a new color palette. It evolves, like an ever-unfolding story; its inviting chapters promising a new Oaxaca Coast adventure with each read. So, travel at your pace. Soak in the wonders of this vibrant, unassuming, and endlessly fascinating corner of the world. On this journey, each venture becomes a memory etched in the canvas of your heart, and each return only reinforces the allure of tropical Puerto Escondido. Embark on this journey. I assure you, it's one you won't soon forget.