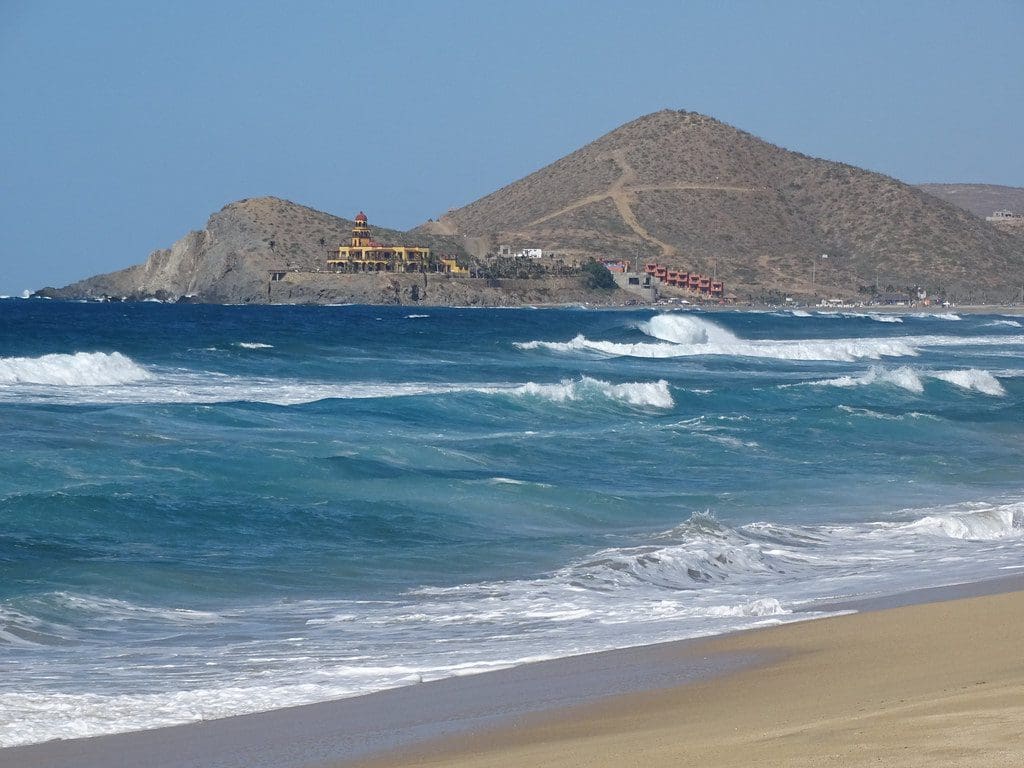 ¿Baja California Sur or Puerto Escondido?
The Mexican Pacific coast has a special air. Its jungle landscapes, its tumultuous seas and its variety of styles and cultures attract tourists from all over the world to travel its endless routes in search of new and great adventures to get to know Mexico at its best.
There are many kilometers that separate the north from the south of Mexico on the west coast. Throughout this entire territory, landscapes and destinations change. It is very different to visit the west coast of Mexico, to the north, in Baja California Sur than the west coast, to the south, in Puerto Escondido. You will be able to read in this article the main differences and characteristics of each of these two destinations so acclaimed by tourists from all over the world.
Baja California Sur
Located in the southern part of the Baja California peninsula in the northwestern region of the country, immersed in the Pacific Ocean, is this Mexican jewel. Its proximity to the United States makes it a more than attractive destination for North American visitors. This makes Baja California Sur a state bathed in a cultural mix between typical Mexican customs and the close influence of the United States.
The main landscapes that abound in the area include kilometer-long deserted beaches with crystal clear waters on one side, with wild beaches with rough waters on the other. A striking feature of the state since it allows you to know two very different ecosystems, in the same area. In addition, its light-colored cliffs and mountains of golden stones make up a very particular landscape.
Baja California Sur is one of the main destinations chosen by diving lovers. Cabo Pulmo, for example, is one of the largest and most alive coral reserves in the world. This allows you to know marine life in all its intensity. That is why many tourists put it among their favorites when they think of traveling through Mexico.
People who choose Baja California Sur as a vacation destination prioritize staying in one of the capes: Cabo San Lucas or San José del Cabo. Both are attractive and have different conditions depending on the type of trip you want to do. One advantage is that renting a car is quite accessible and that allows you to travel the entire peninsula freely, without leaving any corner unexplored.
As we mentioned before, although it is a state that is part of Mexico, its American influence makes it one of the most expensive destinations in the country, a fact that is not minor to take into account. In any case, its routes, landscapes and its people make it worth the extra expense!
Now, if you don't have a very high budget and you prefer a very Mexican vacation, then you may be interested in visiting Puerto Escondido, on the south of the Pacific coast.
Wild, rustic, relaxed and fundamentally beautiful: Puerto Escondido, one of the main coastal towns chosen by tourists to enjoy a vacation of pure rest and sunset.
Located in the state of Oaxaca, almost the last state of Mexico, it extends along the southern Pacific coast, a fishing town that year after year gains popularity among online searches for cheap flights on the Internet.
Although the visit was previously reserved for big wave surfers and those curious about this sport, now Puerto Escondido has become a destination that is much more than a 10-meter wave. Its wealth is no longer hidden and many people enjoy its varied beaches and its stunning sunsets over the sea.
One of the main attractions of this place is the sunset behind the ocean that occurs every day and which attracts many lovers of nature, the sea, and the simple life. This small town is characterized by having a beach style, relaxed atmosphere and only "good vibes", that is how you feel when walking barefoot the sand and dirt streets that support Zicatela beach (one of the most popular).
Puerto Escondido has different beaches to visit and enjoy. From calm waters for swimming to rough seas for surfing. In addition, there is a river and a lagoon to visit and many tourist activities such as turtle release, boat rides and others. A complete destination for adventurers and nature lovers.
If you are looking for comfort and elegance, it may not be the ideal, but if you want to have a great time and have a real rest and disconnection, then Puerto Escondido is your place.
You already know the main characteristics that differentiate these two jewels of the Mexican Pacific coast. Baja California Sur or Puerto Escondido, do you know which one to visit?