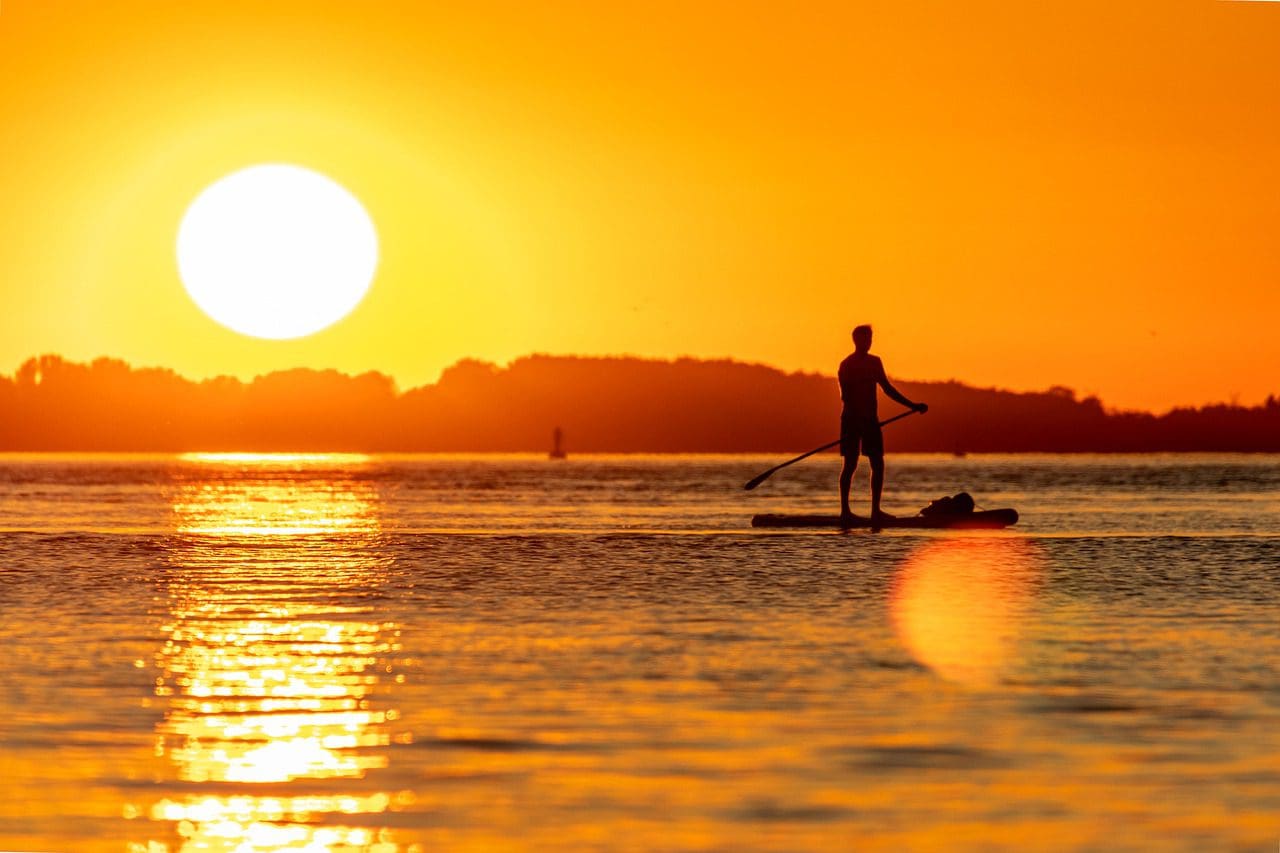 SUP Yoga in Laguna de Manialtepec
Calm water, intense colors, a variety of flora and fauna and a little exercise. Is there a better combination? If you do the SUP yoga tour in Laguna de Manialtepec in Puerto Escondido, you will be able to experience this magnificent combo.
---
Puerto Escondido is a place that offers many things. Among the main attractions, is the Laguna de Manialtepec just 18 kilometers from the city. The Lagoon is the habitat of a great variety of animals, birds and vegetation. That is why many visitors come to meet it to enjoy it's authentic natural life. There are many activities that you can do when visiting the Laguna de Manialtepec in Puerto Escondido. In this article we will tell you about one of them: SUP Yoga.
---
Have you ever thought about the option of doing yoga in the water? If you haven't already, this is your chance. In this 2-hour tour you will be able to visit the Lagoon and explore all its corners on a SUP board. Sup is a water sport that has become very popular in recent times. It consists of renting a stand up paddle board that has an ideal size to maintain balance while standing. In addition, you will be provided with a paddle so that you can glide without too much effort. SUP is a very complete sport since it works the whole body, especially balance. With your paddle board you can explore the different corners of the lagoon and stop wherever you want to appreciate the wildlife that lives there. The tour includes a basic lesson on how to stand on the board, how to paddle and how to handle yourself without problem.
---
An important fact about this tour is that it takes place at sunrise or sunset, depending on your choice. This is not a minor detail since, by taking the tour at those times, you will be able to enjoy the incredible colors that are reflected in the water when the sun rises or sets. It is truly a unique experience!
The guide who will accompany you on this wonderful trip will take you through the most beautiful places in the lagoon and will tell you what you can see and why. For example, an important attraction to highlight in this area is the presence of red mangroves. Mangroves are trees that have their roots in water. You will see that most of the lagoon is surrounded by these trees. The mangroves help to maintain the balance of the ecosystem, which is why they are of vital importance in the conservation of the Lagoon and its surroundings. Your guide will tell you more about them when you start the tour.
---
Once you have toured the most prominent and interesting areas of the lagoon, your guide will perch in a strategic location to appreciate the colors of sunrise or sunset and begin with a yoga class for beginners. You don't need to practice or have practiced yoga before! The idea is that through some basic exercises, you can connect with the water, the environment and your interior in a journey of introspection and connection with nature. The class will be held above the table, to improve balance and enjoy different perspectives.
A super complete activity, a few minutes from Puerto Escondido and with great attractions to appreciate. Without a doubt, recommended.

Kate, USA.
---
If you plan to visit the Laguna of Manialtepec in Puerto Escondido and be able to enjoy the landscapes of the area, nothing better than combining the visit with SUP and yoga, two activities that will increase your well-being and make you feel truly connected with water and environment.